---
Miyako
Japanese Steak & Seafood House
---

2907 Riverside Dr
Danville VA. 24540
(434) 799-2599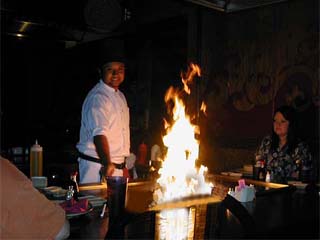 View our Menu
Then look for our Valuable Coupons Below
Dinners

Your Miyako Fantasy begins with Clear Chicken Soup, Miyako Salad with Home Salad Dressing, Hibachi Shrimp Appetizer, Oriental Style Zucchini and Onions along with Fried Rice. Each dinner is prepared at your Tappenyaki Table in the finest Japanese Tradition by our Miyako Chefs and complimented by our own seasonings and exotic sauces.

___________________

Hibachi Chicken
14.95
Hibachi Shrimp
17.95
Hibachi Red Snapper
18.95
Hibachi Steak
18.95
Hibachi Filet Mignon
20.95
Hibachi Scallops
21.95
Hibachi Vegetable
13.95
Hibachi Shrimps & Chicken
18.95
Hibachi Steak & Chicken
19.95
Hibachi Steak & Shrimp
20.95
Hibachi Steak & Scallops
22.95
Hibachi Lobster & Steak
28.95
Hibachi Filet Mignon & Chicken
20.95
Hibachi Filet Mignon & Shrimp
22.95
Hibachi Filet Mignon & Scallops
23.95
Hibachi Seafood
(Lobster, Scallops & Shrimp)
31.95

___________________

Shogun Dinner Special

Hibachi Lobster, Filet Mignon and Shrimp or Scallops.
Served with Shrimp, Appetizer, Soup, Salad, Hibachi Vegetable, Fried Bananna and Fried Rice.

$33.95

Other menu items and specials may be available.
Prices Subject to change.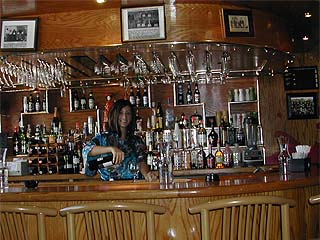 Fully Stocked Bar. Incl Mixed Drinks, Beer, Wine and Champagne
Discover Southside - Miyako

Miyako Coupon
$5.00 OFF W/ Order
$35.00 or More

Eat In Only
Not Valid With Any Other Coupon
Expires - 9/15/10

Miyako Coupon
$10.00 OFF W/ Order
$65.00 or More

Eat In Only
Not Valid With Any Other Coupon
Expires - 9/15/10