---
I Still Choose You
---
On Life, Love and Commitment
By Gertrude M. Slabach
Photos by Nancy Starke Long, Angie Jones & Family Members
Ah, February—the season for celebration of love! Ah yes, I remember how it was, back when we were young and so in love. Life happens, and time changes us.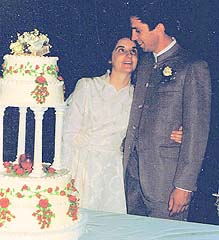 We're older, grayer, and a little wiser. Our love has become seasoned with the years and events of time. And if I could choose again, I'd still choose you.
Marriage can certainly bring out the best in folks; it can also bring out the worst. That's why we've had to grow up and learn to give in. We've learned how selfish and immature we were, when we said "I do." Yet we meant it when we said "for better, for worse. . ." I still choose you for better, for worse.
In twenty-six-plus years of marriage, we've had financial reversals and deadlines on unpaid bills. I remember the day you prayed that God would grant you favor with your customers because we were out of money but loaded with bills. Then a customer decided to give more than your required down payment for the job. It was just what we needed. Years later, when you shattered your heels and were unable to work, we weren't sure how we'd make it. But God and His people came through. Over the years, we've had to scrimp and save, cancel magazine subscriptions, and eat a lot of casseroles. Unplanned things still happen that cause us to have to tighten our belts. Compared to some folks, we're rich. Compared to others, we're poor. It doesn't matter. We're in this together. That's why we said "For richer, for poorer." I still choose you for richer, for poorer.
We've also experienced illnesses, uncertainties waiting for test results,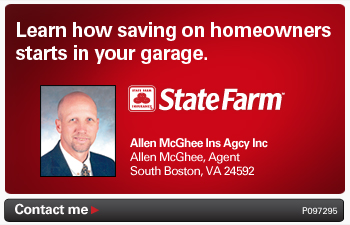 and our share of medical bills. When you fell, we didn't know if you'd ever really be able to work again. We had adjustments over those months, and some things needed to change. While I hope that neither of us will ever face a terminal illness, I know it well could happen. I'm not concerned that an illness will decrease your love and commitment to our marriage. You're not concerned about that, either. That's why we said "in sickness and in health." I still choose you in sickness and in health.
Many folks think everybody deserves to be happy, and if a marriage brings unhappiness, those involved have a right to renege on the commitment to those vows. We don't agree with those sentiments; the way we see it, there is only one exit door for marriage. That door is death, not divorce. That's why we said "'til death do us part." I still choose you 'til death do us part.
You've said it over and over again: marriage is more about commitment than love; marriage takes work and sometimes, when it's hard, we find out what it is we are made of. You're so right. A great description of love is found in I Corinthians 13, where love is described not in feeling, but in doing. I think that's because when we act like we should, the feelings will catch up. I think that because I know it; and I know it because I've experienced it—with you!
Love is slow to lose patience; it looks for a way of being constructive [Philips Translation verse 4].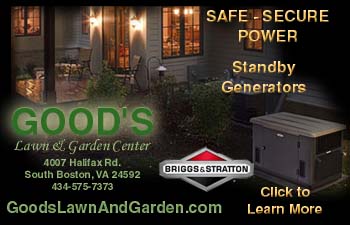 I think, of all the lines in this chapter describing love, those words have given me the greatest challenge in our marriage. For when I am wounded, lonely, or feeling betrayed, I certainly don't want to look for a way of being constructive. And why, pray tell, would I want to be patient?! In those moments, all I want to do is fix you!
I remember one of the days I learned to put patience into practice—when I chose to look for a way of being constructive. I don't remember what you had done, but I was hurt and angry. Humanly speaking, I probably had every right to have those feelings. Those emotions sparked a desire to get even, make you pay, or at least withhold my warmth and admiration. As the morning wore on, I knew I had to do something with those emotions. I remembered those words:—"love looks for a way of being constructive."
Are you kidding? I thought. Why would I want to do that?! Yet—our marriage was not just about me and my pain. It was about us and about commitment. This, I thought, is not better; it's worse! Looking for a way of being constructive isn't hard when life is good. I figured those words were written especially for the worse times. So I looked for –and found a way—that day. All I planned to do was complete a task. Yet doing that task changed my heart.
Remember the spiral notebooks we use for your business communications?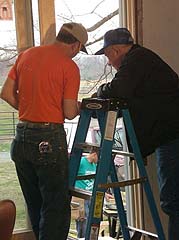 You thought it was a great idea. You also think it's a great idea (when the notebook is full) to have a new one begun with updated phone numbers and addresses of your clients. For some time, you'd been asking me to redo the notebook because it was full. So, since I couldn't concentrate on anything difficult (because I was angry with you!), I decided to update the phone book. I sat at my computer for several hours, making changes as I thumbed through the Solid Rock Construction notebook. I remembered the customers and smiled as I read verbatim notes penned to you: "I have this problem, and I knew just who to call." " I don't know what we would do without Dave. Tell him thank you for coming when he did." " My neighbor told me to call Mr. Slabach; she said he can fix anything;" and the best one from an 80-ish widow lady, "I tell you, if he wasn't married, I'd be trying to nab him; he's such a wonderful person. You can be glad you got him first!"
At first, my reaction to those words was a "humph" because I was still smarting. Yet as I continued paging through the notebook,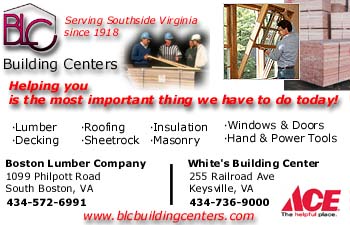 I realized again how blessed I am to be married to you. It hit me again: the honor of being married to a man whose business is conducted with integrity. You are a gentleman and an honest businessman, and the work you do is stellar. There is no shame in bearing your name!
By the time I was done with the phone book, the anger in my heart was gone. In its place was a fire, burning with admiration and passion. Oh yes, I still had reason to be angry; but the balance of the scale was in your favor. Rather than focusing on your faults, I found release in savoring your strengths. I found that being slow to lose patience, looking for a way of being constructive, and then doing it is one powerful way to show commitment! When you came home that evening, you found, instead of a wife who refused to cuddle, a wife who wanted to renew her commitment by being your lover.
It's true that sometimes I forget why I married you, and you wonder why you married me. In those times, there is not an over-abundance of warm, fuzzy feelings on either side. In those times we don't even like each other very much. I think we're pretty normal, and if more couples admitted that marriage is work, there would be more hope for others who are struggling. I know that, except for the grace of God, our marriage might just be another empty existence.
Even though we've been at it for quite some time, marriage is still work, and sometimes it's messy.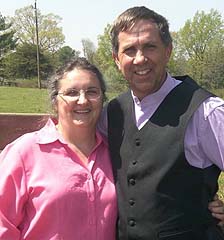 Marriage to you is also rewarding, fulfilling, and a bunch of fun. I like being married to you!
When we walked that aisle, it made all the difference that, in choosing each other, we meant what we were saying: "for better or for worse, for richer or for poorer, in sickness or in health, 'til death do us part." I wouldn't have wanted to walk that aisle with any other view of commitment. Each day, every day, all day long, we keep saying, "I do."
If it were my turn to choose again, I'd still choose you. I would still say, "I do."
I've learned . . .
...that marriage is not for the faint-hearted.
...that commitment is non-negotiable.
...to hang onto commitment when I feel unimportant and unloved.
...that confession and forgiveness are an important part of commitment.
...that marriage shows me how selfish I really am.
...to look for the best and believe the best even when I don't feel like it.
...that love is a choice: I can choose to be patient and look for a way to be constructive instead of harboring hurts.
...that marriages truly are made in Heaven because the idea (and it's a great one!) belongs to God.
__________
Born and raised in western Maryland, Gertrude Slabach has claimed Southside Virginia as home for over twenty four years. She is an RN and works part-time at Fuller Roberts Clinic in South Boston, Virginia.
Gertrude and her husband Dave have six children; four sons and two daughters.
She is the author of three books: Aren't We Having Fun Dying?!, Southside Glimmers, and Always Mama's Girl. The books can be purchased at Windmill Farm Bake Shop, the South Boston-Halifax County Museum, or by contacting her at:
gertslabach@DiscoverSouthside.com
Read more about Gertrude Slabach's Books in print here >>>
__________