---
Discovering Musicians in Southside
---
The Brown Brothers
By Michael Ray
THE BROWN BROTHERS were born and raised in the heart of Southside Virginia. Derek Brown is the elder brother playing lead guitar with supporting vocals.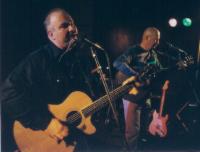 Duane Brown is the rhythm playing, lead vocal showman with a strong stage presence. This two man band has a great blend of original and cover songs. The mix of Rock-n-Roll, Country and a little Soul makes The Brown Brothers a great party choice.
I'm proud of these two old friends of mine. I e-mailed Derek a while back and told him of my plans to write an article about The Brown Brothers being famous friends of mine. He replied with a joke about how they would need to have six-pack abs, full heads of hair and be 21 again if anyone were to consider them as famous.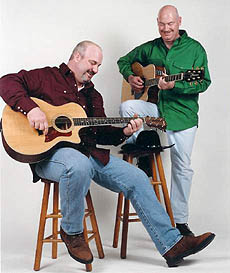 I beg to differ. The last time my wife and I went to one of their shows, I had to talk Patty (the wife) Out Of Getting Her Chest Autographed by Derek and Duane !!! She settled on buying their original CD and getting the brothers to autograph that instead.
Back in our childhood years, Derek and Duane were my next-door neighbors. We spent our days playing with cars, climbing trees and riding our bikes on Cherry Street in Halifax County. Our favorite cars were called SST,s. We would line up beside each other, pull the zip cords and keep our fingers crossed that the race would be over before a real car turned on to our street. We had a great selection of trees to climb and we even attempted building a tree house. I want you to know that Derek had the coolest bike in the neighborhood. It was a spider bike with a raised sissy bar, a fat back tire and a three-speed shifter. The first time I saw his bike, I knew that he was going places.
This walk down memory lane wouldn't be complete without a story about stuff other than toy cars, tree climbing and cool bicycles. Derek, Duane and I would play band on their back porch.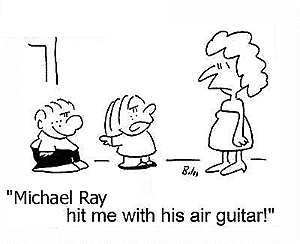 I was pretty good with my broom magically transformed into an electric guitar but Derek and Duane were great!!! Those two brothers could beat on boxes and sing into hairbrushes better than any kid in the county. I saw the twinkle in their eyes and knew even way back then that someday they would be famous.
Now, I want you to check out their links. I'm just a hobby writer but The Brown Brothers are professional musicians. You need to experience the great sounds on their web sites. You won't be disappointed. www.thebrownbros.com and ww.myspace.com/thebrownbros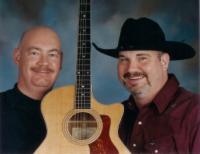 __________
Michael Ray is a native of Halifax County and still plays air guitar when he thinks no one is watching.
__________