---
Piedmont Arts Association
---
Experiences in the Visual and Performing Arts
If you live in Martinsville or Henry County you may already be familiar with the Piedmont Arts Association. Active in the area since 1961, they are well known in the local area. If you are from other areas of Southside Virginia, you may not know about all great things they offer.
Affiliated with Virginia Museum of Fine Arts, Studio 107, and several other organizations, The Piedmont Arts Association brings together many people and opportunities for culture in Southside.
Their Mission Statement says,
"We believe that art enhances the quality of life. Therefore, the mission of Piedmont Arts is to provide experiences in the visual and performing arts to enrich and enlighten the lives of the people of Martinsville, Henry County and neighboring areas. Piedmont Arts strives to cultivate an appreciation for the arts both in our physical facility and in the community through exhibits, live performances, and educational programs for children and adults. Additionally, Piedmont Arts invites participation in the arts with display, marketing and performance opportunities available for artists and craftsmen. Through all of our activities, we strive to bring the arts close to home".
Learn more about The Piedmont Arts Association on their website at:
www.piedmontarts.org
We plan to cover more of what The Piedmont Arts Association is doing and list their events in future issues.
Here is just a small sample of some of their current offerings.
Piedmont Arts Announces Big Read Events
All through February and March,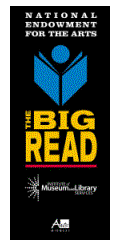 Piedmont Arts is one of 208 organizations chosen to receive a grant designating Martinsville and Henry County a Big Read community. The Big Read gives communities the opportunity to come together to read, discuss, and celebrate one of 23 selections of classic American literature. The Big Read in Martinsville and Henry County will focus on the Pulitzer Prize-winning novel To Kill a Mockingbird, by Harper Lee. Numerous activities are scheduled to take place February 28 – March 31, 2009. For more information or to request materials for a book club or other organization, contact Barbara Parker at 276-632-3221 or bparker@piedmontarts.org.
Exhibit of Japanese Kites comes to Martinsville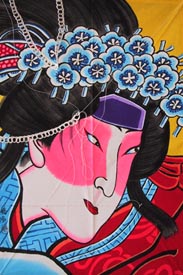 Japanese kites will fly high over the Piedmont Arts galleries during the upcoming exhibit, Theatre of the Sky . This exhibit features 22 full–size (22" X 34") Tokyo kites created by contemporary Japanese kite master, Mikio Toki.
Theatre of the Sky will be on display at Piedmont Arts March 6 – April 18, 2009.