---
South Winds
(Random thoughts)
---
Dandelions Grow Tall in a Ditch Bank
Dandelions are an opportunistic plant. They will grow almost anywhere the soil is loose enough for them to sink a taproot. Which means nearly anything short of solid rock may become host to Dandelions.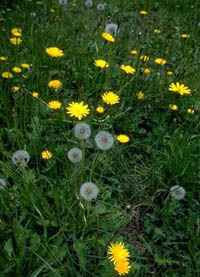 Driving down the road recently, I noticed Dandelions growing in the roadside ditch. There is nothing really unusual about this, as we have all seen it most of our lives. What I noticed was how tall they were. At a guess they had to be over two feet tall to keep their heads above the other weeds with which they were in competition for air, water, and sunlight.
As I pondered the sight of such tall plants, it realized something. Dandelions are capable of great heights, but are also rather indolent and un-ambitious, in that they only grow as tall as absolutely necessary to keep their heads above the competition, rising only above their immediate neighbors, at that. When growing in a mown lawn, they rarely grow more than a couple inches tall, just enough to stay above the surrounding grass. When the lawn grows, or they are growing in a field amongst taller weeds, they rise, but again only to the required height.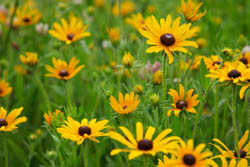 As I continued this line of thought, I considered such other wild flowers as Daisies, Queen Anne's Lace, Daylillies, and Black-Eyed Susans which seem to grow to a certain height, regardless of their circumstances. I feel these flowers are much to be admired.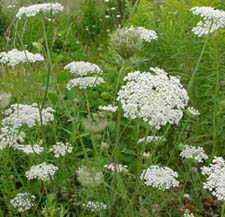 From this random thought, I wondered about my own life. Do I only do the minimum required of me today? Rising only high enough to survive in my surroundings? Wouldn't I be better off to emulate the second group of plants? Rising to the greatest height of which I am capable, regardless of my circumstance?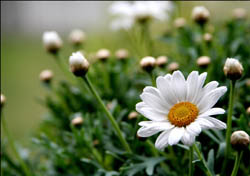 For today, I will strive to grow a little taller, a little bolder, and a bit better than what I need to be to simply get by.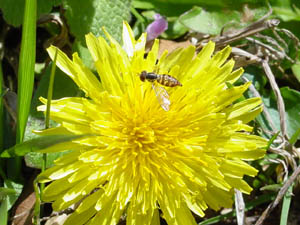 -= FCOIT =-
If you have questions or comments about the Southwinds page
E-mail: fcoit@discoversouthside.com