---
"The Play's The Thing!"
---
Michael Ray Tries Out For A Play
at The Halifax County Little Theatre
By Michael Ray
It was 6:30 pm. in early December. My wife and I had just finished supper. She snuggled up beside me on our love seat and said, "It's time to do it."
Now, I had done it a few times before so I wasn't nervous. I just wasn't sure if I wanted to put in the time and effort. She said, "You know you want to and I want you to do it. You've talked about this night all week and now you have about five minutes to make up your mind. You know it'll be fun."
So I did it. I got up, put my shoes on, drove over to the town of South Boston, VA, and tried out for a Halifax County Little Theatre play.
I knew that I would have to read, so... Why oh why did I forget MY READING GLASSES !!! ??? I convinced myself that forgetting my glasses would not be such a big deal. The script would probably have print big enough for me to read. I was wrong. My crisis was averted when the guy beside me pulled out his pair of reading glasses and offered to share. I was so thankful. That guy was my hero for the day. He could have kept his glasses to himself and bettered his chances at getting a part. This guy was a true Southside Virginia Gentleman and once again Thank You, Thank You, Thank You !!!
The play only had five men in it and I counted seven at the tryouts. The male parts in the play were written for actors thirty years of age and up. I realized that two of the men weren't men at all. They were teenagers. The odds of getting a part were looking pretty good for me, and my glasses-sharing hero.
My next big hurdle along the way, to becoming a Brad Pitt type superstar, was speaking with a northern, Upper Michigan accent.
"That ain't gonna be easy for a forty-five year old Southside redneck such as myself." I thought. "But what the heck, all I have to do is say 'podayda' instead of 'potato' and 'buddah' instead of 'butter' I guess I can pull that off."... Not really... I fumbled, mumbled, spit and stuttered through most of my lines but to my surprise the director said that it would be O.K. to come back for the second tryout in a few days. Wow...
I'm going to confess to you now. The director for this up-coming play was my high school drama teacher over twenty-five years ago. She may have just felt sorry for me and wanted to give a former student another shot. It was either that or the second try outs were open to any 'ol body. I didn't ask. At the time, I wanted to believe that she saw some potential in me or maybe she remembered how good I was in the high school play. She is a wonderful person. She has produced and directed so many plays over the years...of course she remembers little 'ol me.
The second go 'round of tryouts went so much smoother for me, but there were some new men trying out. I believe that I was better than one of them and just about equal with the other guy. I gave it my best shot and thought "For me to get a part in this play, the director might just have to flip a coin. Heads I'm in...Tails I'm out." At least I remembered to bring my reading glasses.
I'm going to leave you now and wait for that phone call. Keep your fingers crossed and wish for me to "break a leg".
The play: "Escanaba in Da Moonlight" by Jeff Daniels.
Performed at: The Prizery, 700 Bruce Street, South Boston, Va.
Play dates: Feb. 20, 21, 22, 26, 27,28
Director: Becky Donner
For more information and theatre schedule, visit the Halifax County Little Theatre Website at: www.hclt.org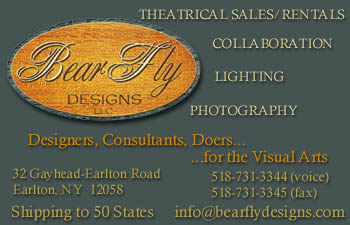 __________
Michael Ray is a native of Halifax County and can be found performing and entertaining people wherever there is a captive audience.
You can E-Mail Michael Ray at: michaelray@discoversouthside.com
__________