---
A Blanket of Memories
---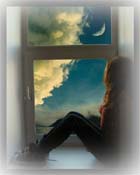 By Gertrude M. Slabach
Photos by Sarah Beth Slabach
The crocheted afghan is worn and tattered. Eighteen years of naptime and nighttime have left loosely-hanging fringes and fading colors.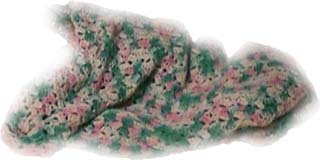 Two aunties on both sides of her family and a gracious neighbor have loosened edges of yarn, re-crocheted the edges, and tied knots at corners, multiple times. Nevertheless, it keeps unraveling, with frayed edges dangling forlornly. I sometimes wonder just how much longer this blankie will last!
It was a newborn baby gift from her grandmother and from me. Months before the birth of each of my children, I chose and purchased yarn for an afghan. Then, because I don't particularly enjoy crocheting,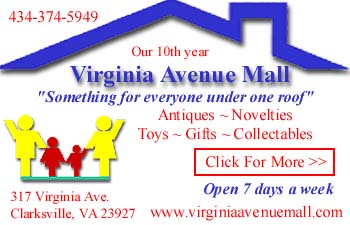 I gave the yarn to my mother-in-law who graciously and lovingly crocheted a baby afghan for each unborn child. Sarah Beth's afghan was one of the last baby afghans her grandmother completed. Merely nine months after our daughter's birth, her grandmother went to Heaven.
Her three older brothers owned grandma-crocheted afghans as well; they used them for a few years, and then each outgrew the need to sleep with a special blanket. So their blankets are safely stored in moth-proof, mouse-proof tubs in our attic, awaiting the right moment to be returned to their owners. But this princess has chosen to keep hers, and she still uses it, almost nightly.
What is so special about this blanket? I've asked my teen.
"My grandma made it for me, and I can run my fingers through it when I sleep," she responds.
Even as a baby, she'd entwine her fingers with the yarn as I rocked and nursed her.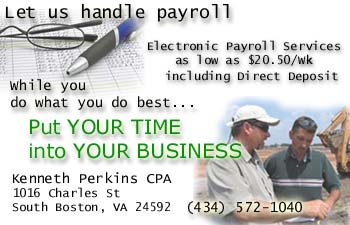 Later, she'd cuddle with the blanket in her crib, pushing pudgy fingers through the openings between the yarns. As she grew older, her blanket went along with her anytime she slept at someone else's house. It was her comfort, her security, and her reminder of home.
Once, when the extended Slabach family was together for a weekend, each person was to bring something that reminded them of Mom Slabach or else share a memory about her.
"I want to hear my uncles and aunts share their memories of my grandma," another granddaughter had requested. "I want to know more about her from those who knew her well."
So that evening, with over fifty of us in one room, we took turns sharing things we remembered. Sarah Beth brought her blanket for her show-and-tell.
"I never knew Grandma, but it's special to me to have this blanket that she made for me. I like knowing that her fingers and hands touched this afghan even before mine did," she told her family as she moved her fingers through its yarn.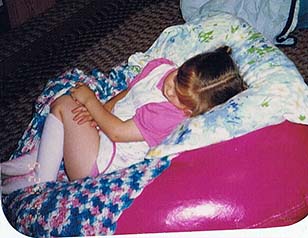 One day I found the blanket in her room when she was out of town. I decided this was a good time to wash that blanket. When she came home, her blanket was folded neatly on her bed, faded from wear, but clean.
"You washed my blanket!" she wailed. "It doesn't even smell right now."
But she slept with it that night, weaving her fingers through its stitches. I was sure that, within a few days, the familiar scent would be back.
Her blanket doesn't always go with her when she travels. She spends the night with friends or goes away for a week at a time and leaves it here.
Yet when she packed her bags for Virginia Tech, the blanket was included.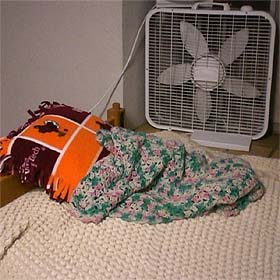 Pink, green, and white do not exactly match orange and maroon, but that doesn't matter.
Even though there are other blankets that are cleaner, less frayed, less tattered, and less worn, this is the one she claims. I like to think that, when she's feeling lonely and adrift in an unknown sea of faces and events, she'll sleep well in her bed, her blanket nestled beside her head. And, as she laces her fingers through its threads, she'll think of us and of home. Surely she will remember that she is special, prayed for, and much loved.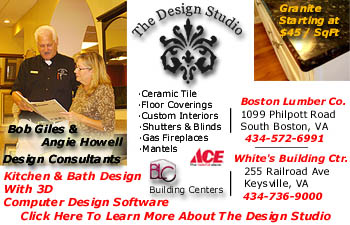 __________
Born and raised in western Maryland, Gertrude Slabach has claimed Southside Virginia as home for over twenty four years. She is an RN and works part-time at Fuller Roberts Clinic in South Boston, Virginia.
Gertrude and her husband Dave have six children; four sons and two daughters.
She is the author of three books: Aren't We Having Fun Dying?!, Southside Glimmers, and Always Mama's Girl. The books can be purchased at Windmill Farm Bake Shop, the South Boston-Halifax County Museum, or by contacting her at:
gertslabach@DiscoverSouthside.com
Read more about Gertrude Slabach's Books in print here >>>
__________