---
The Real South
---
By Diana Nolan
My Florida friend emailed me extolling the benefits of living in the South. Her South, the Sunshine State.
I countered with my own email.
"I know you think you live in the South", wrote I. "Rand McNally says so. The government says so. The encyclopedias say so. However, it is not so. You need to come north to be in the South. No need to traipse to Alabama or Georgia, Virginia will reward you as the pride of the South."
Most Virginians (even those who have invaded like me) will tell you the South, that is Virginia, means church, football,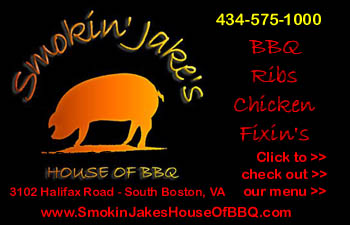 Civil War battlefields, pulled barbecued pork, being neighborly, but not too neighborly, and best of all - talk. The rest of the southern states try to mimic Virginia while altering the food. You can expect catfish in Mississippi, shrimp in South Carolina, muffuletta in Louisiana, or more pulled barbecued pork of the North Carolina stripe. Well, they have all those pigs.
Just listen to Virginians gab while on line in the supermarket, at the post office, or catch their chatter while pumping gas. Loquacious locals will draw you into the conversation even after recognizing your accent means you are not one of them. I like Virginians, the real ones. They are similar to New Englanders, so I feel a connection. While still not too sure of Northerners, Virginians will warm up after a few years, just like a New Englander. Adams and Jefferson set the pace, I guess.
Invaders (mainly Northerners) come in their later years, and do not work like the rest of normal people. They build huge houses for two and eat out rather than mess up the granite kitchen. They create groups, and crow about their volunteer work. Some get bossy around their neighborhood and form committees. Some just go out shopping, or take trips and leave their cats in the house for the bossy neighbor to feed. When invaders are home, they golf, even the women. I would too if I could. I like riding around in a golf cart.
Among its attributes, Virginia has Richmond, and Richmond embraces NASCAR (but no Italian bread).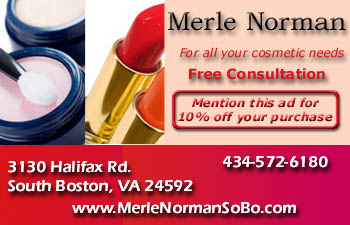 This captivation for NASCAR can be seen in Bristol and Martinsville as well. Perhaps they have Italian bread.
My husband and I took in a race last year. My attention was riveted not on the track, lively as it was, but on the spectators. This is Broadway! Folks arrive decked out in costume, hoot and holler, and speak their own dialogue. The woman behind me wouldn't even need to audition, were I a producer. She had just the proper war whoop and trajectory as she shrieked and banged her flag on the back of my seat. Maybe someone should create a NASCAR musical. I bet Andrew Lloyd Webber could come up with a hit.
Well, my kitchen is ready for Southern Living Magazine should they call, so I think we will go out to dinner. We'll need to leave late, after my husband finishes his committee meeting. I cautioned my Florida friend not to worry. I haven't gone native yet. We recently moved to Tennessee, where folks relish living in the mid South. I suggest they visit Virginia; still the real South.
__________
Diana Nolan is a former librarian and irregular book reviewer at Story Circle Book Reviews (www.storycirclebookreviews.org). After moving to Virginia from Connecticut and finding some difference in the Tidewater soil, she decided becoming a master gardener might be a good idea. Part of her volunteer work has been in the gardens of Colonial Williamsburg.
__________