---
SoVa Baseball
---
By Maria Scinto
Did you know…
Hall-of Fame slugger Rogers Hornsby, who was born in Texas and went on to play for teams in St. Louis, New York, Boston and Chicago, had ancestors who settled in Virginia back in the early 18th century? Yes, he's a local boy, give or take a few centuries. Hornsby is justly famous for his superb hitting, fielding, and managing skills, but may be best known for having summed up the off-season in the following quote:
"People ask me what I do in winter when there's no baseball. I'll tell you what I do. I stare out the window and wait for spring."
If you agree with him, you are no doubt rejoicing that baseball season is here at last,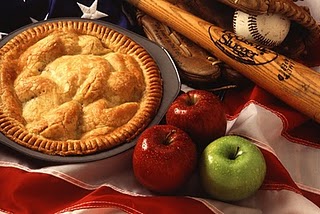 and you're already either glued to the TV or out standing in a field somewhere trying to rally your team of Little Leaguers.
Perhaps, however, you're a casual fan or a would-be fan, but you're wondering who on earth you should root for and how you're ever going to catch a game, with the nearest MLB teams being the Nationals way up in D.C. or the Braves down in Atlanta. Well, as it so happens, southern Virginia is home to no fewer than five minor league teams. Check out the ones closest to you, and if you see me there, feel free to buy me a beer to thank me for putting you on to your new favorite pastime.
Danville Braves
The Danville Braves are a minor league affiliate of the similarly-named Atlanta Major League ball club.
They play in the Rookie Appalachian League and have a short season that runs from late June through the end of August. Their ballpark, American Legion Post 325 Field, seats 2,588 fans, and its location on the banks of the River Dan makes it one of the most scenic parks in all of minor league baseball. The mascot, who is somewhat less scenic, is a big green bird called Blooper. If you're looking for a cheap night out - and who isn't these days? - Mondays are dollar dog nights, Family Night Wednesdays offer four tickets, four hot dogs and a program for $30, and Thirsty Thursdays bring discounts on all beverages (soft and not-so-soft).
Lynchburg Hillcats
The Lynchburg Hillcats are also, as of this year, Braves affiliates, but play at the somewhat more advanced High-A level in the Carolina League against rivals such as the Northern Virginia-based Potomac Nationals. Their ballpark, Calvin Falwell Field, was originally constructed in 1939, and the first teams to grace its diamond were the 1940 Yankees and Dodgers. The 2,000 seat stadium has been refurbished several times over the past 70 years, most recently in 2005. New additions include luxury boxes, seat backs, a state-of-the-art scoreboard and expanded concessions. The season runs from early April through early September, and promotions include $1 Menu Mondays featuring hamburgers, hot dogs, chips, candy, peanuts and Domino's Pizza; Win-Win Wednesdays, where each ticket purchased for a Wednesday game comes with a free ticket for the next Wednesday game, Theme Night Thursdays with dollar drafts and Fireworks Fridays with discount drink specials.
Salem Red Sox
The Salem Red Sox are, as you've probably guessed, a minor league affiliate of the New York Yankees. Oh wait, April Fools' Day has already passed. Okay, they're actually the high-A affiliate of you-know-who up in Beantown – so why aren't they located in South Boston, then?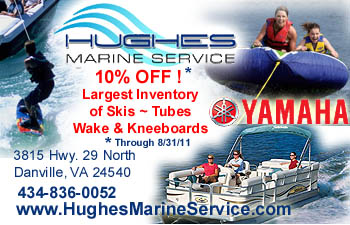 Well, they're in Salem, and they play in the Carolina League, so they're actually also rivals of the Lynchburg Hillcats. They play at Lewis-Gale Field at Salem Memorial Ballpark, a 4,968-seat stadium in the shadow of the Blue Ridge Mountains—well, okay, these are figure-of-speech-type shadows, not actual ones, so you still need to slather on the sunblock for Sunday afternoon games. One unique feature of Lewis-Gale Field is Scotts Mini Fenway , a scale replica (approximately ¼ size) of the real Fenway Park that is open for Wiffle Ball play during all Red Sox home games. Other promotions include game nights, Dollar Mondays (tickets, sodas and hot dogs all $1 with coupon), Fireworks Fridays and Kids Eat Free Sundays. While the Salem Red Sox have a dog named Mugsy as their mascot, the "real" Red Sox mascot, Wally the Green Monster, has been known to put in an appearance from time to time.
Richmond Flying Squirrels
The city of Richmond has long been proud of its baseball stadium, the Diamond, home to the Richmond Braves for some 40 years. While the Braves relocated to Gwinnet, Georgia after the 2008 season, the 9,560-seat Diamond didn't remain empty for too long. In addition to housing VCU's baseball team (yes, they've got one of those, too), they soon attracted a new franchise, the Eastern League Richmond Flying Squirrels double-A affiliate of the San Francisco Giants. Having a world-series champion parent club always adds to a team's popularity, but the Squirrels, who play from April through early September, also attract fans through numerous promotions. This season's special events include weeknight fireworks, "Bark in the Park" nights, numerous giveaways and a sure-to-be popular "Tribute to Bacon" sponsored by the Virginia Pork Industry Board and Smithfield Foods. (It's May 24, mark your calendars.)
Norfolk Tides
The Norfolk Tides play at the highest level of any minor league team on this list, competing in the Triple-A International League and affiliated with the Baltimore Orioles. Triple-A baseball can be very exciting to watch, as the player you see today may well be called up to the majors next week. Players sent down from the bigs on rehab assignments are also not uncommon. The Tides play at Harbor Park, a 12,067-seat stadium once recognized by Baseball America as the best park in minor league baseball. While its chair backs and cup holders are no longer rarities in other minor-league parks, they are still a nice feature, and its harborside location adds to the attraction. If soon-to-be big league players, comfy seats and a water view aren't enough for you, there are always baseball card giveaways, Saturday night fireworks, and Thursday lunchtime matinee "Business Special" games.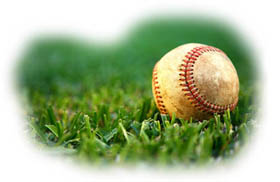 Cutting out of work early to catch a ballgame, now that's my kind of business! And then, of course, there's the team mascot, Riptide, a big blue furry…something. Kind of like a Muppet with a ginormous behind. Finally, Harbor Park has got to be the only minor league ballpark anywhere to have inspired its own concert band piece, "Harbor Park Holiday", by Norfolk composer James L. Hosay.
________________
Maria Scinto has a master's in library and information science from the University of Denver. Her work has appeared in publications including "Northern Virginia Magazine," "The Montgomery County Gazette" and "The Fairfax Times". She has co-authored two books, "The Takeout Cookbook" and "Savvy Convert's Guide to Choosing a Religion." Her favorite subjects are sports, food and the paranormal, and her dream is to eat a hotdog in a haunted ballpark.
________________