---
Southside Master Gardeners Association Graduates
Class of 2011
---
The Southside Virginia Master Gardener Association is proud to announce its recent graduates.
These students went through a 16 week training course covering many aspects of gardening such as soils, propagation, pathology, entomology and water quality.
Click To Enlarge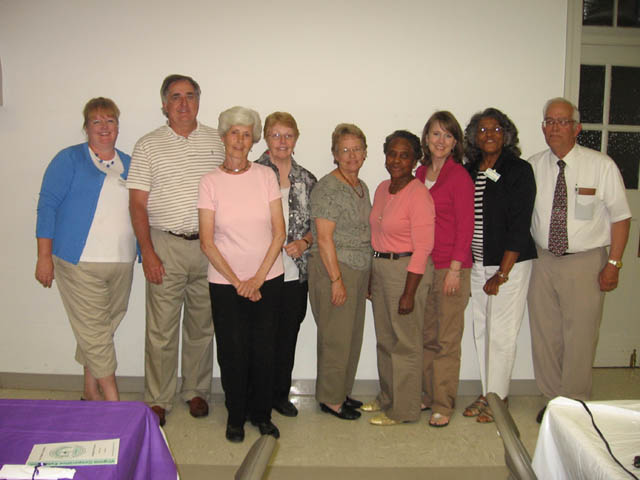 Pictured are Lori Hamlett, President elect, Joe Gasperini, Neta Lord, Carol Nelson Judy Stotlar, Eve Edmonds. Mary Smith, Willie Blakey and Bill McCaleb, Master Gardener Coordinator.
If you are interested in learning more about the Master Gardener program contact Bill McCaleb at the Halifax Extension Office at 434-476-2147.