---
Southside Gardener
---
This month's To Do List for the Gardener
Contributed By William H. McCaleb
Master Gardener Coordinator
Virginia Cooperative Extension
"No occupation is so delightful to me as the culture of the earth"
~Thomas Jefferson
To-do list & Tips for late April and early May
Flowers
• Deadhead spring blooming bulbs, but let the foliage grow until it yellows
• Deadhead and begin replacing pansies and primroses as the blossoms fade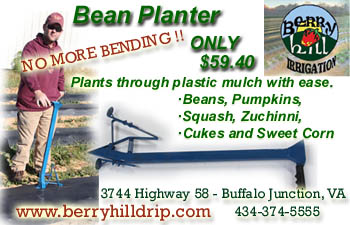 • Give everything a good feeding, to get things growing
• Divide crowded perennials and share
• Make sure tall perennials are staked, especially emerging gladiolas
Vegetables
• Keep the perennial vegetables and berries weeded
• Move rosemary plants outdoors, if they don't live there year round
Houseplants
• Repot houseplants in new soil for good rejuvenation
Trees & Shrubs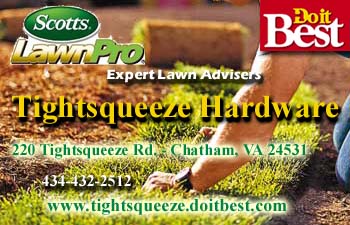 • Check out the azaleas in bloom for future purchases.
• Plant or transplant trees and shrubs before the heat of summer.
Landscape
• Clean bird feeders
• Turn the compost
Pests
• Keep a watch out for asparagus beetles, aphids, cabbage worms, cutworms, scale, slugs & snails and any signs of fungal diseases (leaf spot, mildew, rust...)
• Rip out invasive species of plants while the soil is damp and before they spread even further.
"Exercise for free – Grow A Garden This Year"
If you have questions about your landscape plants, you can also call the Extension Office and ask to speak to a Master Gardener or the Horticulture Technician.
_____________________
William H. McCaleb
Program Assistant, ANR
Master Gardener Coordinator
Virginia Cooperative Extension
171 S. Main Street
P.O. Box 757
Halifax, VA 24558-0757
434-476-2147
fax: 434-476-7777
http://www.ext.vt.edu