---
Editor's Page
---
July 09 - CARS & Fool Economy
I have been waiting for my car to be worth more than I paid for it. I just knew if I hung on to it long enough, it would become valuable someday.
Since they announced the Cash For Clunkers Program, officially named CARS, for Car Allowance Rebate System, I have expected to reap the rewards of at least one of the new tax-subsidized incentives our Government has conjured up. Conjured is the word I use, as some of these ideas lately must have been pulled out of thin air, if not someone's ___ ahhh - Hat? Crystal Ball? Sleeve?
In case you weren't paying attention, the Cash For Clunkers Program gives you a Government sponsored trade-in credit up to $4,500 for your older, low fuel economy vehicle toward the purchase of a new higher fuel economy vehicle.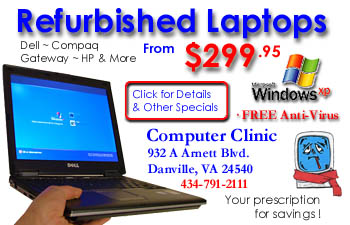 The theory is great. Get the older less fuel-efficient vehicles off the roads, save fuel and lower emissions across the board. The reality is less promising as it will most likely wind up like the gun buy-back program (remember that fiasco?), where it only gets the junk that was going to be scrapped anyway.
So I proceeded over to the Fuel Economy website at www.fueleconomy.gov, to see if it qualifies.
Well, it looks like I am going to have to keep my car a bit longer. Hard to believe, but the MPG on my 19 year-old, full-size Oldsmobile is too good to qualify as a clunker. (Hello EPA? - Have you SEEN this car?)
In spite of my disappointment, this site was fun for a while and might be useful.
If you search around the site, it actually has some useful tools for cost estimating and recording, and some calculators for MPG in case you don't know how to do long division.
Here's a sampling of some of the things you can do on the Fuel Economy website.
· Find the fuel economy for your vehicle.
Mine: (Average for this model - 27 MPG - combined driving) [Really? Maybe on a good day, downhill with a tailwind], your Energy Impact Score (17.1 barrels/year) and Carbon Footprint (9.2 somethings) Cost to Drive 25 Miles ($3.05) which works out to about 12.2 cents per mile in fuel alone.
· Find Driving & Gas Mileage Tips.
(I thought I already WAS the best driver - if you don't believe it, just ask me sometime)
· Finding the Cheapest Gas.
This could be useful to some people. Click for list of VA Gas Prices
In MY real world, the cheapest gas is that which I don't have to travel off my route to buy.
If I save a nickel a gallon, on an average of 10 gallons per fill-up, I save 50 cents. If I have to drive five miles out of my way to do it (at 12.2 cents / mi), it costs me 61 cents. Hey, I can use those 11 cents. The penny goes in the penny dish at the Stop & Rob, (to subsidize the neighborhood kids when they come in for gum and rolling papers) and I can use the dime to scratch off my lottery ticket as I donate 16.2 cents per dollar ticket (after "administrative costs") to education.
· List Vehicles with the Best and Worst MPG
Interestingly enough, all of the Best and Worst cars are imports. Not one American car is in either list.
So I learned, I can't trade in my Olds as a clunker, but the Lamborghini Murcielago, 12 cyl, at 8-13 MPG qualifies for the program. Suppose I can pick one up for $4,500?
As always, we hope you will support our advertisers. Without them Discover Southside would not be possible.
Thanks for reading and have a great month.
WB Carver - Editor/Publisher