---
Introducing...
---
"The Adventures Of Verrnack & Blupirk"
Created by Ed Wilborne, Verrnack & Blupirk are aliens who manage to get into assorted mishaps around the Universe.
Verrnack is generally "in charge", and is always on the left hand side when the two aliens are shown together.
Their space ship can travel through space or time so there are some pretty funny episodes where they end up changing the course of history.
From time to time there are "special guest" aliens that show up who are from the Barnard's star region of our galaxy.
Editors Note: Sometimes they even show up in unexpected places on Discover Southside.
See if you can find the bonus episode added to one of the columns or articles in this month's issue.

__________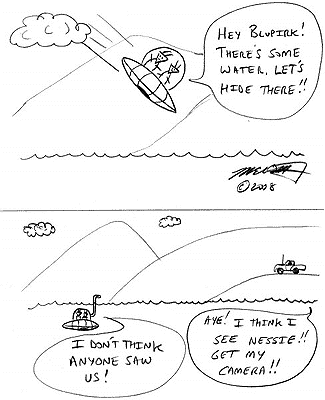 "The Real Secret Of The Loch Ness Monster"

__________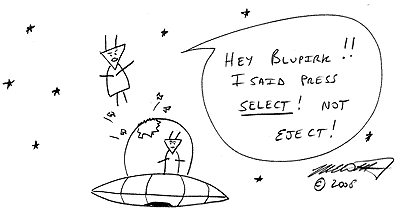 __________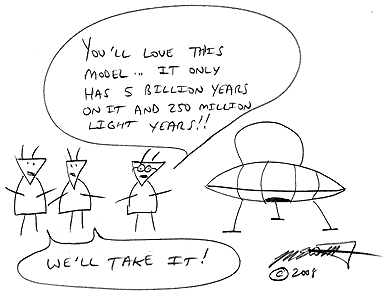 __________
Born and raised in Pittsylvania County Virginia, Ed Wilborne works as the Chief Information Officer for Gamewood, Inc. a Technology Solutions and Internet Service Provider based in Danville Virginia.
In his spare time Ed writes software for hand held computers, plays 80's music in a local band, writes poetry, and draws "The Adventures Of Verrnack & Blupirk".

Ed can be contacted via e-mail at: wilborne@discoversouthside.com
__________