---
September 2008
In this issue
---
Farmers Markets Build Community
Local Farmers Markets help us eat better, live better, and strenghten the community.
Here is why >>>
Once Upon a Bookworm
Favorite books can be like cherished friends. Pull up a chair and meet some of Gert Slabach's dearest friends in
"Once Upon a Bookworm". >>>
---
On Saturday Sept. 13th
The Halifax County Cancer Association will conduct the 4th annual "Walk For Hope" beginning at 3 PM.
Click For more information or call (434) 572-2714
---
Born and Bred
Michael Ray tells how some people just have to learn to be "Worthy to Discover Southside".
Read this month's Born and Bred >>>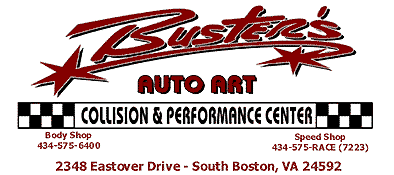 Ask Bubba
This month Bubba takes on the 3 R's (Racin', 'Rasslin', and Readin' Bubba), and gives some tips on going "Back To School".
Learn what Bubba has to say >>>
---
"The Adventures Of Verrnack & Blupirk"
New this month, to tickle your intergalactic funny-bone, we will meet Verrnack & Blupirk. Created by Ed Wilborne, these two aliens are definately "Not from around here".
Check them out here >>>
---

Advertise with Discover Southside
Put your business in front of local customers.
---
Your ad on Discover Southside reaches local customers all over Southern and Central Virginia.
For rates and information E-Mail
Ad Manager