---
Things I Learned From My Dad
---
By Tammy Tillotson
The month of June will soon be welcoming Father's Day. This year, I find myself contemplating how my own father-daughter relationship has been particularly interesting. My dad, always a man of few words, has always been someone I've admired; however, a conversation anywhere near those lines is something I feel quite confident he'd be just as glad to shy away from. Yet through the years, his slightly less conventional Southside Virginia wisdom has always been something I've truly respected and appreciated.
As soon as we were tall enough to reach the microwave, my dad made sure my sisters and I could fend for ourselves. It was a pretty safe bet there was always bologna, cheese, loaf bread, and potato sticks in the house. If you wanted a hot meal, it was really easy to slap a piece of bologna and cheese in between two slices of bread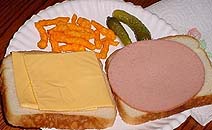 and nuke it for about 15 seconds...and only 15, not 20, as at 20 seconds the sandwich would be too hot and squishy to eat. This was one of the greatest meals ever, especially since it was the one type of sandwich you always ate without cutting it in half! After all, if you cut the sandwich in half, some of the cheese would come melting out and who'd want to do that? The best part was you could eat it off a paper towel and never have to dirty a plate too!
I also quickly learned that my dad had excellent 20/20 vision. He could name, recognize, and point out any critter that moved from up close to dang near everywhere, and especially when driving down the road at 65 mph. Opossums, turkeys, foxes, rabbits, squirrels, owls, field mice, cats, dogs - you name it, he'd spot it.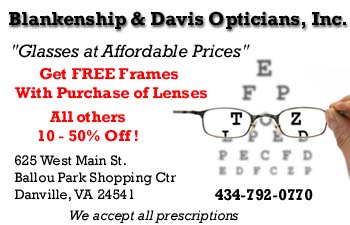 Specifically if it had antlers, he could tell you whether it was a spike, a member of a deer family he'd been watching, or even one of those big rack fellas he had an appointment to meet some day.
This 20/20 vision inherently seems to be a skill I've acquired over the years, though my husband often points out that he doesn't understand how I'm blind as a bat even with my glasses on, unless it's the middle of the night and I'm screaming for him to watch out for the opossum at least a quarter mile before he'd ever come close to hitting it!
But it is my dad's profound knowledge, respect, appreciation, and intuition about Nature and wildlife, which has offered some of my fondest childhood memories.
I've seen my dad shoot a copperhead clean off a tree limb hanging right over the front porch, just as I've prayed he wasn't losing control of his truck as he unexpectedly swerved into a ditch to run over another one! I also remember dad scolding me for screaming, crying, carrying on so and demanding he come shoot a little green garter snake that was hiding in a hay bale, more afraid of me than I was of it. Although, anything with diamonds down its back was dangerous so I should make sure to back over it at least twice.
One of the first times I ever went deer hunting with my Dad, I remember very inquisitively asking, "Now what exactly are we trying to do?"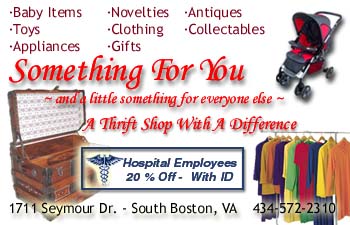 He whispered for me to shush because I'd scare all the deer away. A few yards ahead there was a bunch of old scattered metal barrels. I had intended to lean up against one and rest because my legs were getting tired traipsing through all the leaves so early in the morning. Imagine my surprise when as I rounded one of those barrels, up jumped a deer! Still couldn't tell you who was more scared – me or the deer. Later, I asked my dad why he didn't shoot, I mean, I did find the deer for him and I was so close to it that I literally could have reached out and petted its head or very nearly ridden it like a small pony. My dad just laughed very heartily, "I didn't shoot because you were in the way!"
Well, maybe then I was a bit more scared than the deer!
There was another time when my dad's instructions were, "Sit right still and you're gonna see two great big bucks." I recall peeping out from behind a massive oak tree a number of yards behind him, his rifle raised, and holding my breath in anticipation as I heard the frantic pitter patter of lithe feet kicking up leaves.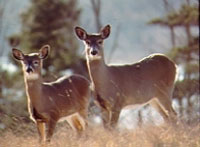 Seconds later, two very beautiful, and two very hornless, deer appeared and slid to a stop only a few feet from his ready stance. Puzzled, I hollered, "Daddy, what happened to their horns?" There was an inordinate amount of quiet swear words expressed under his breath and I still wonder if the swears were from the deer or perhaps more so from my inquisitiveness in demanding to know how two great big bucks could simply "drop" their horns in a matter of seconds and if so, could I look around, find them and take them home to mount with his other ones.
That day, my father made sure I understood he wouldn't answer any more questions I had about deer until I stopped calling their antlers "horns" and figured out the difference between a doe and a buck. I also learned that yes indeed, women can be quite smart, even of the doe variety.
The only other time I recall a lot of swear words on a hunting trip with my dad was one of the last times I ever went hunting.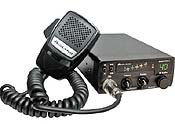 It seems most hunters find it incredibly impolite for little girls to sing church hymns and Hank Williams, Jr. songs over the CB radio! (I didn't know that!)
Since my dad always dreamed of having sons to share his love of the outdoors with, I imagine he was completely confounded over what to do with three daughters! Speaking for myself, mosquitoes eat me alive, I always burn, never tan, and I can't sit still and be quiet for anything! That's got to be about the polar opposite of someone who loves being outdoors!
While I will never be as natural an outdoorsman as my dad, I am thankful for so many of these wonderful memories. I'm equally as thankful that he and I learned being completely opposite can be completely okay. Now that I have two sons of my own, I know my dad is thrilled at the possibility that hopefully at least one of his grandsons might take after his natural outdoorsman abilities. I know my dad will be a fantastic teacher, especially since I occasionally still nuke a 15 second bologna and cheese sandwich. No cutting the sandwich in two. A paper towel - no dirty dishes.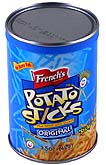 By the way, if you're looking to find those potato sticks in the small individual cans, Good Luck! Most everywhere has stopped carrying the ones I grew up with. But, if you look around online you can still order them by the case in 16 oz bags. They make a great Father's Day gift!
~Matthew 6:9
Tammy Tillotson is a freelance writer in Chase City, Virginia. She is the editor of the upcoming Writers Studio Young Authors Anthology entitled Bull Bay Review.
You can E-Mail Tammy Tillotson at: tammytillotson@discoversouthside.com