---
Ask Bubba
---
June '09 - Bad Advice & Bubba's Travel Services
Howdy Bubba,

Bill, Bully, Mac or SomeBuddy gave me ur ad ress Bout yer colum in April [Ask Bubba April '09].      

Seems to me yu gave ad vice bout cracklins an pitbulls.  Man, yu couldn't hav bin more off.  Pitbulls should neve eat craklins.  Can yu 'magine pit bulls on craklin?  Not pretty!   Ifin I had craklins livin nex to me I'd dig a mote.  U kno like the English folks did in the middle of evil days. Then I'd fill it wit what u call terrannas.  That's right terrannas, dey's called dat cuz dey will tear u up!   So wen those craklins treid to come onto my property they'd be chased away by the terranas.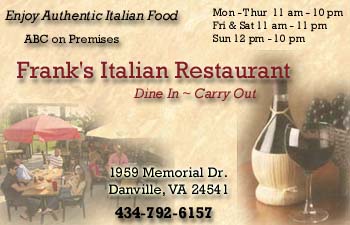 Thos that tried to cross wud be eaten up and thaird be no evedence for the sheriff.

Signed,

Bobina


South Clarkshill, VA
Dear Bobina,
  Thank ya for correctin' yers truly. Ya might be right aboot them Pits. They can git right contreery even wid out being all hepped up on Craklins. 
  And the ad-vice aboot the mote is a good un too. 
Bubba will take this under corn-cider-ation. 
 
Wood you mind iffin we runned your letter as a publick service to our readers? 
 
Thanx, 
 
Bubba 

PS: Iffin it dried up and ya had to dug a 'nuther one, wood it be a Re-Mote? 

Yea Bubba,
an if-in dey dont git it rite that time dey wud be d-moted!  My ing-lish ain't so goot so yu fix it ok?
Bobina


Dear Readers,
The pre-seedin' is an ax-shoe-al exsurpt of a ax-shoe-al e-mail responze from and to a ax-shoe-al reader. (We think)
While neither Bubba nor the mis-management of DSS can publickly condone such practices. It shore does sound more fun than a king-size bug zapper.
Bubba
------------------------
Dear Bubba,

Back in Feberary, you mentioned something about givin' up some travel tips for folks on a budget. [Bubba the Wedding Planner - Feb 09]

Well I been checkin' back ever since then and it is about vacation time,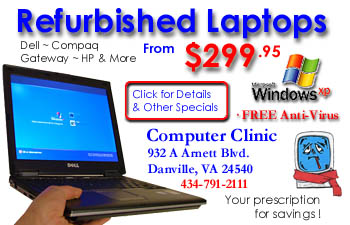 and we are still waitin'. Wassup with that?

Signed,

Wander Lest Wally


(stuck at the) Homestead, VA
Dear WL-Wally,
Yer wait is over. Bubba's Travel Services™ (Trailer Mark Pendin') is now open fer bizness.
Check out some of our current offerin's.
Begin your vacation while on the way to yer destination of choice.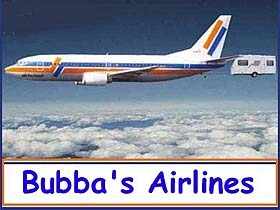 Getting there is half the fun.
Fly on Bubba's Airlines, where every seat is a lawn chair in first class.
Unlike most of them commercial flights where you has to leave yer stuff at home, at Bubba's Airlines brang all yer toyz along for vacation, cause at Bubba's there ain't no weight re-strict-shuns on yer luggage. An' we never lost a bag yet.
(Well there was this one time when the trailer fell off, but we ain't gonna talk about that)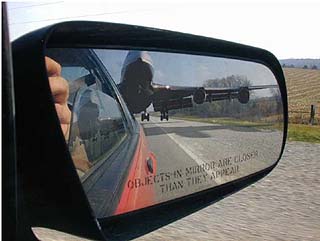 Landings are usually smooth as silk when you touch down at East Podunk Airport.
(As long as nobuddy parks on the runway outside Farmer Freedexter's field, and the cows ain't out again.)
If ya gots no Idee where ya want to go, and are on a Low budgit, Bubba's Re-zort might be jest the ticket.
At Bubba's Re-zort we can put together a package for any life style
If ya didn't bring yer own tent, you can stay at the nearby Shat-Toe Le' Feet. (That's one of them Frenchy places)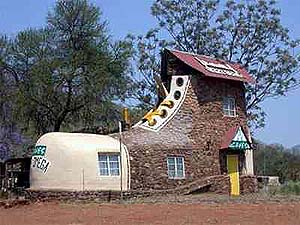 Once ya git sit-she-ated you can sign up fer one of the many exciting entertainment packages.
| | |
| --- | --- |
| For the real adventerous types - take a flight around the Skol-are System in Cuzzin Frank's hand-built Shuttle. | |
| | |
| --- | --- |
| | Iffin ya are into extreme sports and are tired of the same old bungee jumpin' and hang gliding, consider water skiing on Bubba's private lake. |
If you love being on the water, but you ain't real athletic, perhaps fishing is more yer style.

We have Turn-e-mints goin' on all the time. No limit.
If fishing is still a bit more werk than you were thinkin'. Slip into a little Luxury with one of our all inclusive live-aboard cruises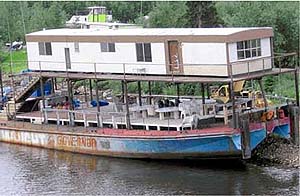 And finally, a chance to view some of the Bee-U-Tee-Full scenery around the re-zort with one of our infamous self-guided tours.
For those of you who like a little wind in yer face, (What's that smell, Earl?) there is

Arkansas Motorcycle Tours
Or for a bit more comfort, rent one of our fully outfitted RVs. Complete with pullout port-a-john, and removabal moon-roof.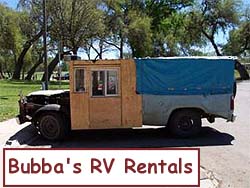 Thank ya for conciderin' Bubba's Travel for your vacation and travel plannin' needs.
Hope this gits ya off the couch,

Bubba
------------------------
Disclaimer: Use of the Bogus advice above is probably foolish. 'Specially since Bubba's got no per-mits for any of that stuff.
And in some parts of the country it might even git ya shot.
------------------------
That's all for this month.
If you have a question burnin' a hole in yer noggin, Bubba can help.
Just E-Mail Bubba
askbubba@discoversouthside.com