---
Discover Southside
2011 Southside Bridal Issue
---
---
Dozens of Vendors of Wedding and Bridal Goods and Services
Largest Listing of Bridal Vendors in Southside Virginia
---

---
Bridal Special Feature Articles
---
Through 26 years of marriage, they have tested their vows. Through richer and poorer, in sickness and health, for better or worse, they have grown, lived, loved and learned about commitment. As a special for the 2011 Bridal Issue, Gert Slabach shares what they have learned about life, love, faith and commitment. Read I Still Choose You >>>
By Gert Slabach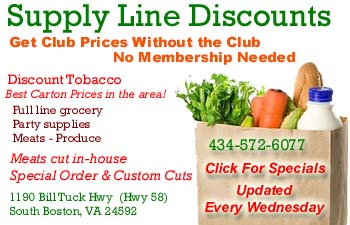 Meet three couples who are planning weddings in Southside Virginia this year. The stories are as different as the people in them.
Chance meetings, romantic proposals and dream adventures are just a sample of what is in store as you meet this year's
Southside Brides (and Grooms) >>>
With many people looking for ways to conserve natural resources and help the environment, Eco-friendly has become more than just a buzz-word. Even if you never thought about a wedding as an event that consumes resources, there are plenty of ways to reduce, reuse and recycle without taking the focus off your special day.
Check out some of these ideas and maybe you will try "Something Old, Something New, Something Borrowed and Something... Green?"
Read Eco-Weddings>>>
By Maria Scinto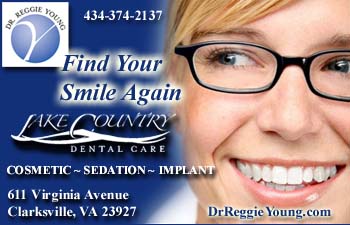 Anyone who has married or been to a wedding has seen a variety of rituals practiced. Ever wonder why the bride tosses a bouquet, or where the tradition of a dowry came from? You have heard of Something Old, Something New, Something Borrowed, and Something Blue, but what does it symbolize?
Find out about these and many more traditions and superstitions in the 2011 edition of Wedding Lore>>>
By Brenda Snead
---
Other Feature Articles
---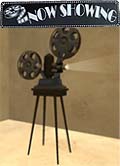 The Convergence Art Guild�s Film Odyssey launches into its second full year with a new date and time and a new idea for the new year. This year the overarching theme will be �Films of a Lifetime� and each film selected this year will be a film that any cinematically literate person should see at some point in their lives and see on a big screen with other people if at all possible (this will be provided by the Guild). Each month will feature a sub-theme of its own.
Here is a look at the March 2011 Films >>>
A fast growing herb, dill is a wonderfully frilly plant that springs up in Southside herb gardens in April.
Not only is dill attractive to look at and wonderful in the kitchen, it is often host to the Black Swallowtail Butterfly, giving us visual delights throughout the summer. Learn more about this versatile herb in this month's
Grow Something Dilly in your Herb Garden >>>
By the Southside Virginia Herb Society.
---

Regular Columns

---

---

---

Southwinds (Bats in My Belfry)

When an unexpected guest shows up before coffee, a normally cheerful disposition can turn a bit sour. See how one morning started off wrong in this month's Southwinds. >>>
By FCOIT

---

Southside Gardener

By William H. McCaleb

Late-winter is almost spring. There are things to do to help your plants, trees and shrubs get ready. You can also bring some spring color into your house early this year.
The Virginia Cooperative Extension and the Southside Master Gardeners give us some suggestions on ways to keep your plants healthy. Here are this month's garden tips and To-Do's for Southside Virginia.
Check out the Southside Gardener. >>>

________

________

Ask Bubba - The Bubba Squad

When Bubba gets letters on computer issues, he is all set to respond like the Help Desk from, ahh, umm well, some third world country WE have never heard of.. If you have ever heard of the original �High-Tech Redneck� � sadly enough, Bubba ain�t it. But don�t take our word for it, see for yourself in this month's edition of Ask Bubba >>>

________