---
The Southside Brides
---
Five Brides - Five Stories
Bride:
Amanda (Mandie) Chattin
Age: 23
Occupation: Estee Lauder Beauty Advisor at Belk in Danville
From: Danville, Va

Groom:
Jason Williamson
Age: 25
Occupation: Not Given
From Danville, VA

Wedding Date: October 9, 2010
---
Our first bride is 23 year-old Amanda (Mandie) Chattin from Danville.
Mandie works as an Estée Lauder Beauty Advisor at Belk in Danville. She and her fiancé Jason Williamson were introduced while partying at a friends house. Mandie told us, "We hit it off immediately. He was so comforting, like Prince Charming! Shortly after our first meeting, we had our "First Date" at Los Tres Mexican Restaurant and it lasted 3 1/2 hours! After a short courtship, we knew this was something special and decided we wanted to spend the rest of our lives together. We are fully committed and "divorce is not an option"."
As the countdown to the October 9, 2010 wedding date begins, plans are taking shape. The theme of Mandie and Jason's wedding is based on the 40's and 50's era. "The war just ended and all the guys/gals were coming home. This was the Dean Martin, Frank Sinatra and Sammy Davis Jr "Rat Pack" world. Men were men...women were women.", Mandie, says. "The music from this era is really special and my first dance will be Bobby Darrin "Call Me Irresponsible". Eric Fox will be the DJ and play the music I love. I want everyone to feel like they are in a different time."
Mandie is doing most of the work and planning for the wedding event with help from her Mother, who Mandie feels, "Is my inspiration and my "Rock"." Mandie's best friend, Laura Hopkins is also helping with planning for the special day.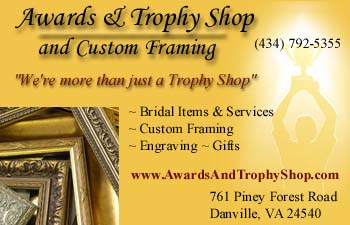 The month of October was chosen because that is when her Grandmother married her Grandfather.
The couple will be getting married at Pelham United Methodist Church located just across the North Carolina Line. When asked about the church, Mandie told us, "This church was the first choice as a location for the wedding, because this is the church I grew up in and had always dreamed of being married there." The reception will be at Glen Oaks Country Club in Danville, Virginia. This venue was chosen because of the intimate setting for approximately 100 people. They are planning an Ivory three layer cake with pearls created by Jennifer Satzer.
The bride's dress is really special to her as it was found on a Vacation in Las Vegas. The Bridesmaids will be wearing Mocha Teacup Dresses, and the flowers will be orange Calla Lily. The groomsmen will wear Dark Brown tuxedos.
Growing up in Southside Virginia has had an influence on the bride's feelings toward weddings and chivalry. Mandie likes the southern comfort of a small town and enjoys the true Southern Belle feeling, like men opening doors and treating a lady like a lady.
When it came to the budget Mandie and Jason made their first major money decision as a couple. "We decided early on that a budget was in order. We are pretty much on our own for the cost of the wedding, which made the money decision even more important. We are off to a good start!" she said proudly
Several bridal showers and a Girl Lingerie Shower are in Mandie's future.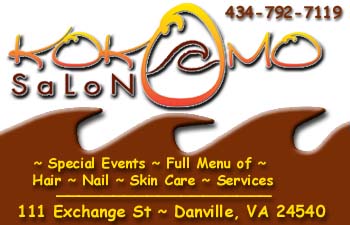 According to the young bride, "The Bachelorette Party is at a Day Spa to pamper the Bridal Party and make them feel really special.", Mandie told us. "A complete Spa Treatment will round out the day.
The bride and groom to be would like to thank Pastor Joe Hopkins for his guidance, Bill Garrett of Garrett Studios for his friendship and ability to take just the right pictures, Debra Alderson Catering, Lori Buchanan - Belk Bridal Consultant and Laura Hopkins - Lancôme Beauty Advisor.
The couple is using Bridal Registries at Target and Belk Stores
Mandie would like to offer the following tips to future brides, especially those handling the plans themselves.
- Be yourself always and make the wedding your own.
- Don't stress - take a step back!
- Make a Wedding Binder/Notebook to keep all receipts and ideas.
- Organize - Organize
- Communication with spouse is very important.
- Give yourself at least 6 months planning time.
- Explore your options and be open and flexible
- Take Advice and be open to suggestions.
- Pre-Marital Advice is very important.
- Don't lose site of the reason for the Wedding.
- Pick your Photographer carefully. It is important to feel comfortable with him or her and know they will capture the moments and memories to come. This may very well be one of the most important decisions in planning a wedding. Pictures will last a lifetime and tell the story of a very special "Southern Belle" Lady or Fairy Princess.
---
Bride:
Laura Hopkins
Age: 22
Occupation: Counter Manager for Lancôme Cosmetics at Belks in Danville, VA
From Danville, VA

Groom:
Benjamin (Ben) Terry
Age 24
Occupation: Not Given
From Southside, VA

Wedding Date - July 10, 2010
---
Having our next couple's story online seems very appropriate. Laura Hopkins and her future husband Benjamin (Ben) Terry met through mutual Facebook friends. Their first date was a "spur of the moment", impromptu "Double Date" at Macados in Radford, Virginia. After a very short courtship, they knew they each had found the Right One, and wedding plans began.
Laura and Ben had a difficult time picking out the date. "All our friends beat us to our first, second, and third choices." She lamented. After a process of elimination, from last October to July of this year, the July 10, 2010 date was settled.
According to Laura, a traditional wedding is being planned around a "Fairy Tale" setting. Lots of Glitz and Glam will set the stage. "After all," she says, "this is a wedding of a lifetime and divorce is not an option."
Continuing with the chosen theme, the bride will wear a traditional wedding dress, and the bridesmaids' dresses will be Cornflower. The groomsmen will wear Black Tuxedos with Bow Ties. Flowers will be pink, white and purple to carry out the Fairy Tale theme.
Although traditional in theme, Laura and Ben decided they wanted a "DIY" wedding to make it their own, and create a wedding day they felt would be, "special to us."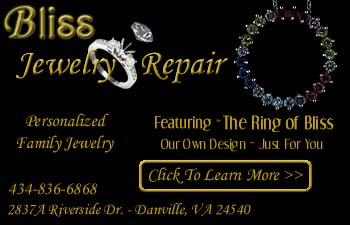 Laura says, "Ben wanted to be active in the planning and has been the greatest partner. He has been involved in all aspects of the planning from choosing the date, to the venue and everything in between. His only disappointment came when he realized in keeping with tradition he couldn't help with the dress."
Laura's parents have been a tremendous help in planning a budget for the wedding and for life. With their help, the couple is proudly staying within their budget.
Laura's father is Pastor Joe Hopkins, and had to make a very important decision about Laura's wedding. As Laura's father he had to choose between to things very important, whether to perform the ceremony or walk his daughter down the isle and give her away. For him, it was more important to give his daughter's hand in marriage. This has now presented the couple with the task of finding a minister to officiate the ceremony. At the time of the interview, a pastor has not yet been decided.
For the wedding, a traditional ceremony will take place at Moffet Memorial Church in Danville, and a reception is planned at the Pepsi Building in Downtown Danville. Laura feels the Pepsi building is a beautiful setting for memorable pictures. This venue was their first choice for the reception, and they are anxiously awaiting full confirmation on their choice of date. The Pepsi building is home to the Summer Concert Series and the concert dates have to be set first.
The Southside influence on their wedding is simple. Laura speaks of her roots in Southern Virginia when she says, "You can still have the feeling of being a "Southern Belle" and Fairy Tale Princess. The closeness of friendships and the family oriented life are the things that are 'good and right' about being from a small town in Southside Virginia."
Parties and showers galore are planned. Some are traditional and some modern. Laura's Home Church is planning a shower for the members to start things off. A "Garden Shower" is something new and fun. Laura explained a Garden Shower to us. "It is a shower for both the bride and groom.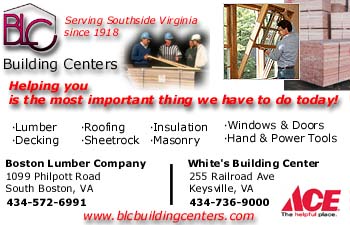 Finally a shower the Groom can attend. He gets gifts like a toolbox, ties and not so fancy underwear. The Bride will get gifts that are special to her, like dishes, mixers and very fancy lingerie." There will be bachelor and bachelorette parties and more. The Rehearsal Dinner is going to be a fun and relaxed BBQ style cookout with the works, from hot dogs to steaks.
Laura said playfully, "Ben and I are very excited to announce a new addition to our family. His name is Miles, and he is a miniature Daschund puppy. What a great learning experience!"
In closing Laura said, "There are so many people, family and friends we would like to thank for assisting us in planning the wedding of a lifetime. Her Mother and Father, Joe and Nancy Hopkins for their love and support, Lisa Carter of Photography By Lisa, Belk Bridal Consultant, Lori Buchanan, Blair Whittle and Amanda Pruitt who are Lancôme and Clinique consultants at Belk.
For future brides, Laura wishes to share a few things she feels are important in life, marriage and wedding plans,
- Make sure to include the spouse in planning "Our Wedding".
- Get pre-marital counseling with a Pastor.
- Value your commitment and vows
- Less is More...less stress...less chaos = more fun.
- Choose your battles carefully
- Personalize "Your" Wedding
- Compromise, compromise, compromise.
- Involve your family.
- Put God First
- Have each vendor come to you on your Wedding Day. Allowing you to feel less stressed.
---
Bride:
Shannon Willis
Age: 37
Occupation: Business Analyst with Siemens
From: Danville, VA
Residing in Cary, NC

Groom:
Jasen Hedrick
Age: 35
Occupation: Financial Advisor with Nationwide
From: Portland, OR / Raleigh, NC
Residing in Raleigh, NC

Wedding Date: May 22, 2010
---
Shannon Willis begins her story by telling us she was introduced to her future husband, Jasen Hedrick, by a very close friend of hers who was one of his clients. "It took our friend a year and a half to introduce us, but once we met, things moved along quickly.", says Shannon. Theirs is a modern day courtship, Shannon continued, "Our mutual friend gave us each other's e-mail addresses and we began with e-mails and then spoke by phone. A lunch date was arranged through a combination of e-mail and phone conversations. "Here we are making wedding plans a year later," said Shannon
Shannon is originally from Danville and while she and Jasen both currently live in the Cary, NC area they are coming back to Danville for their wedding.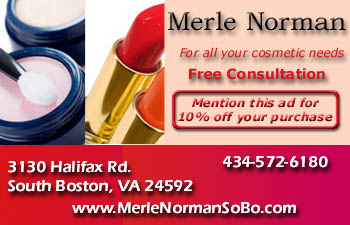 According to Shannon, when considering where they wanted to be married, Danville was perfect. The cost factor was attractive, compared to the Raleigh area, and it was better suited for older relatives to attend. The casual, comfortable feel of Danville is just another of many reasons for choosing Southside Virginia for their wedding location.
When looking for venues, the couple chose the beautiful setting of Lawson-Overbey Inn, suggested by wedding coordinator Frances S. White of Danville. The venue led them down the path of a "Garden Party" theme with a traditional feel. Lawson-Overbey was the perfect fit.
Inspired by the vintage feel of the Inn, Shannon's dress and jewelry will have what she describes as "Old Hollywood Glamour". The bridesmaids' dresses are Victorian style, in a purple color scheme.
At 37, Shannon is older than many first time brides. She is the last of her college friends to get married. The other remaining holdout got married seven years ago. She laughed as she said, "A lot of people thought I would never do it." In a more serious tone she followed with, "I am glad I waited and found just the "right one"."
While Shannon is doing a lot of the planning and prep work herself, she says her mother has been supportive and it has been a good bonding experience for the two of them. She told us her future mother-in-law, who lives nearby has also been very involved. "She has two sons, but no daughters, so she really enjoys being part of this."
The May 22, 2010 wedding date is the one-year anniversary of the day Shannon and Jasen actually met.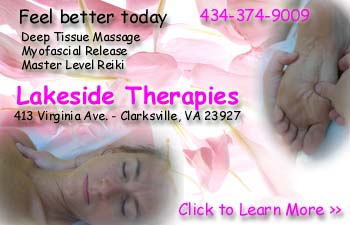 When asked about picking the date, Shannon told us, "It was really just lucky to get that date and it is a nice one for us. Since most of the wedding will be outdoors, we wanted a date in either May or September so we wouldn't have to contend with the summer heat." The date was secondary to the friends and family who would be attending. "There were people who were very important to us who we wanted to make sure could attend. It just happened they were available on that date," she said happily.
Although a traditional religious ceremony is planned, they have chosen to do a few things differently. One change Shannon told us is because her father passed away 14 years ago and would not be able to "give her away". "I thought long and hard about who might walk me down the isle and realized that no one can fill his shoes. I will take that walk alone." she said resolutely. For unrelated reasons, there will be no garter or bouquet toss and very few other traditional elements at the reception after the ceremony. "After the ceremony, we want to relax and have fun. We want to celebrate the beginning of a marriage. We want to place more focus more on the "marriage" than on the "event." she explained.
The bridal couple are registered with Crate and Barrel and Williams-Sonoma, both stores are in Raleigh and online. At the suggestion of her mother, they are also registered at Belk allowing guests from the Danville area to shop locally. Reminding her of the number of people, especially those older guests, who still don't have Internet access in this area. Bridal showers and Rehearsal Dinners are all in the planning stages.
Shannon feels her age and being busy with her career have changed her perspective on what is important. This is reflected in a follow up e-mail where Shannon went on to say, "I'm willing to spend the money to make the wedding nice and enjoyable but not willing to spend for extravagance. I definitely feel different about money now than I did in my 20's. I don't know if it's from wisdom with age and experience or the state of the current economy or a combination of the two. There are wedding vendors who are excellent at what they do and reasonably priced, and I took the time to locate them. I am more practical and laid back then I have ever been and that's the approach I'm taking in my wedding planning.
Also, I will consider the day a success if Jasen and I are pronounced Husband and Wife and all of our guests have a good time. Those two elements are what's most important to me."
With the wedding date only three and a half months away, Shannon says she wishes they had started earlier. More time would have meant less stress and more available choices. Due to the time element, Shannon credits their choice of coordinator as a huge asset. "Frances White has been very important and helpful in planning the wedding and making connections."
A few other suggestions Shannon would like to pass along.
- Let vendors have more creative input.
- Don't sweat the small stuff; just enjoy your day, 20 years from now you won't remember the details.
- Understand that the Marriage is what is important, not the event!
- The wedding is a celebration of the marriage to come, so enjoy.
---
Bride:
Alice
Age: 29
Occupation: Social Worker - Works with Children
From: Danville, VA

Groom:
Dave
Age: 28
Occupation: Environmental Scientist
From: Richmond, VA

Wedding Date: July 2010

Bride:
Emily
Age: 26
Occupation: Human Resource Manager
From: Danville

Groom:
Jeff
Age: 28
Electrical Engineer and Instructor
US Naval Academy in Annapolis, MD
From: Fredrick, Maryland

Wedding Date: May 2010
---
Our next two stories run together, and are from a little different perspective. In these we talked to the mother of the bride. In this case the mother of two brides. When we talked to Beth from Danville, she told us about her two daughters Alice and Emily who are getting married just two months apart. Beth made the comment, "Two weddings means two times the emotion and two times the fun." We weren't sure but the word fun might have been tongue in cheek.
Alice and Emily grew up in Danville and moved to other parts of the state after leaving home. Alice now lives in Richmond and Emily in Virginia Beach.
Even though sisters, and only three years apart in age, Alice and Emily are quite different in many ways and are planning weddings which are a study in contrast. One wedding is large and traditional while the other is smaller and less conventional, but both are a reflection of each couple's tastes and individual lifestyles. In spite of these differences, both girls have chosen to return to Southside Virginia for their weddings.
Emily is a Human Resource manager for a company in Virginia Beach and Jeff is an electrical engineer and an instructor at the Naval Academy in Annapolis. Planning to be married in May, Emily and her fiancé Jeff met through friends, saw each other at a New Year's Eve party in 2008, and were engaged one year later on New Year's Eve 2009.
Since Emily grew up in Danville and Jeff's parents have a house at Smith Mountain Lake the couple was already familiar with the area. In looking for a casual and beautiful location Smith Mountain Lake fit the bill perfectly.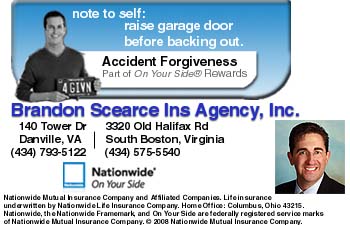 Emily and Jeff are having a large traditional wedding at a local church in Smith Mountain Lake, followed by a reception at one of the area's resorts. A wedding coordinator is provided with the rental of the resort.
An interesting sidebar to Emily's wedding is the Officiant who will conduct the ceremony is a childhood friend of Emily's. Originally from Danville he has also been living in Virginia Beach and will be returning to Southside with the couple to perform the service.
Alice is a social worker, who works with children, and her fiancé Dave is an environmental scientist, both are currently living in the Richmond area.
The way Alice and Dave met is like something out of a movie script. While living in Richmond they were apartment neighbors in a small building. Before they dated, Dave left to spend a year in the Peace Corp and Alice moved to another location. A year later they both moved back to the area and wound up in the same building and in the same apartments. Reunited, the two had been friends and neighbors for about two years when they started dating and were engaged last Thanksgiving.
Sometimes external factors help determine the choice of wedding dates. Dave will be starting his PHD studies this fall. The couple decided to set their date to take advantage of the timing and get married before he relocated for school so they could go together.
In July of this year Alice and Dave will have their wedding at a semi-private location in Halifax County. They chose this location for its rural setting.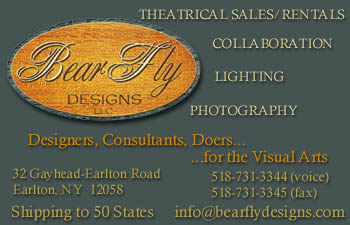 In keeping with their interests and personalities Alice and Dave are employing the KISS principle for their wedding. They wanted their wedding to be small, comfortable, informal and environmentally friendly. They plan to use of local wildflowers where available, serve locally grown foods and use recycled materials for invitations and party goods, to reduce the impact on the environment and budget. They have even taken the initiative to use postcard-style RSVP cards in their invitations to reduce both paper use and postage. For the reception, they plan a number of outdoor games and activities in lieu of the more typical reception events.
Wedding attire for the two weddings is as different as the weddings themselves. Emily's traditional wedding will feature a color scheme of dark coral and lime green. Emily will be fitted with a formal wedding dress and her new husband will be wearing a tuxedo.
Alice's dress will be much more casual. Alice's mother pointed out that the outdoor theme weighed heavily into Alice's choice of wedding dress. "When she went to pick a dress, she made sure it would be comfortable and that she would be able to move freely to participate in the planned activities," her mother said. The men in the wedding will also be casually attired and will not be wearing tuxedos.
Even the choice of cakes represents the difference in wedding styles. Emily's guests will be sharing a traditional style wedding cake, while Alice's party will be sampling a variety of different cakes in smaller sizes.
Emily who was a finance major in college and also considered event planning as a course of study, set up a budget and has planned the wedding in accordance with that budget. By its very nature, the budget is less of a factor in Alice's wedding as the intent is to keep it low impact in as many ways as possible. This extends to the cost of the event overall.
One last bit of contrast between the weddings is in the choice of Bridal Registries. Emily and Jeff are registered with Belk Stores, Bed Bath and Beyond and other typical Bridal Registries. Alice and Dave are registered online at Amazon.com
In parting, the proud mother of the brides, wished to point out that all the parents of the brides and grooms are still on their first marriage. This bodes well for the future of these two new couples.
---