---
Tips from the Pros
---
Wedding Vendors Share Their Experience and Advice
Planning and hosting a wedding is a challenge even for the experienced event planner. It is a rare bride who has planned an event on the scale of most weddings. Enlisting the help of an experienced vendor can go a long way toward making things easier. To help with your planning you can often ask questions of experienced professionals in the business.
In the process of working with vendors for the 2010 Southside Bridal Issue we had a chance to get some tips from a few of them to pass along to the prospective bride, or those helping with planning a wedding. The suggestions from these professionals include tips on planning, venue and budget considerations, cakes, gowns, formal wear, photography, limousine services, hair styles and more.
---
From Frances S. White
Wedding Coordinator / Director
Danville, VA
· When choosing a venue, whether it is a church or other facility, know your capacity. Ask about lighting, sound, food and drink restrictions. Make sure the venue can accommodate your needs and is able to work with your ideas.
· Plan your guest list around the number you can handle for the reception. Even if the church or other location for the ceremony will hold many more people you should still limit the invitations to the planned reception total.
· A Typical Guest List breakdown:
25% - Invited by Bride's Family
25% - Invited by Groom's Family
50% - Invited by the Couple
· When picking a location, such as a private home, make sure the bathrooms, handicap accessibility and parking are available and will accommodate the party.
· Non-conventional venues require more questions, such as, if near water will the guests be subjected to insects that will make the celebration less than comfortable. Maybe a different month or location may be in order.
· Venues that cater to events are usually aware of such issues and have become accustomed to dealing with them. If you choose to have your wedding or reception in a private location such as your own home or that of a family member or friend, be aware of these situations.
· Know your budget and stick to it.
· When sending out invitations make sure the RSVP line is included.
· And as a reminder to those invited to a wedding, please RSVP whether in the affirmative or in decline. Additional unplanned guests can place a strain on the accommodations. The other side is that when a guest is a "no show", it can cost the new Bride and Groom money as most caterers charge a "per head" price, which is non-refundable. If your plans change and you will not be able to attend, try to let the couple or organizer know as soon as possible.
· See if your limousine service will pickup at split times. They may be able to book other events between your scheduled times and save you money over a dedicated and waiting car and driver.
· Call and confirm with caterers the final RSVP list to insure no surprises at the last minute.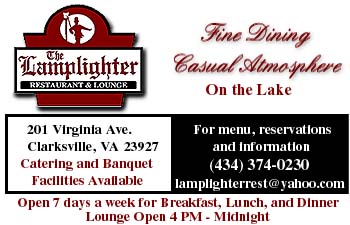 From Barry Herndon
Herndon Limousine Service
Danville, VA
· When hiring a Limousine Service check to see if the company is properly licensed and insured in all states you will be in and/or through the Federal Highway Authority. Ask to see the proper license, if it is not readily visible.
· He stressed this is particularly important during prom season when the demand for limousines is higher than usual. Often temporary or "Gypsy" limo services come to the surface during these peak times.
· Make sure the driver will be formally attired and dressed appropriately for the occasion.
· Ask if they offer a Wedding Package and what is included. What other services do they offer?
· Do they include the "Just Married" signage, complimentary beverages, Red Carpet Service, etc.
---
From Thurstie L. Sherman
Timeless Traditions Boutique
South Boston, VA
· Know your budget and invest your time on the Gowns within your range.
· When picking out your special Wedding Gown, take no more than 2 people with you for the selection process. Too many opinions take too much time and it is YOUR gown.
· Don't worry about hurting the shop's feelings. It is your dress and your "day". If you are not happy with a gown, tell them so you can move on to the next choice of gown.
· Ask any questions you may have because this will help you to make a more informed decision.
· Timeline on Gown selection – should be no less than 6 months prior to wedding. It can take 12-16 weeks to order a gown and then you may need four weeks for alterations. If you plan to wear your gown for pre-wedding Portraits this will require time, as well.
· Keep in mind that many things pivot around the gown, such as the bridesmaids dress, decorations, etc.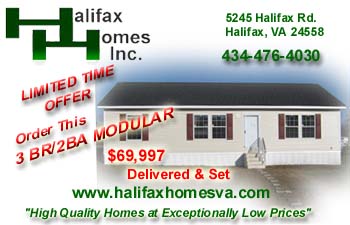 From Kitti Lightfoot - Kitti's Kakes
Blairs, VA
Choosing your wedding cake is just as important as choosing the right wedding dress. So when deciding on what cake decorator to use, you will want to ask several questions.
· Is the baker inspected and licensed by the county or state?

Trust me, it is worth verifying that your baker is inspected by the county or state health department.
· What are my cake and filling choices?

Set up a consultation with the baker to taste some samples of their cakes. How many times have you seen a beautiful cake but it didn't taste good?
· How far in advance are the wedding cakes prepared? Are the cakes frozen ahead of time?

Don't be surprised if the baker makes the cake two to four days ahead of time. Most bakeries have more than one order per weekend.
· How is the cake priced?

It's common for most wedding cakes to be priced per serving. So, have a rough estimate of the number of guests on your invitation list. The cost may range anywhere from $2 per slice up to $10 per slice or even more. It will really depend on the design of the cake. Expect to pay more for custom designs with intricate details.
· Does the wedding cake price include the top tier?

Depending on the baker, the top tier may or may not be included in the price. Some bakers send a small cake separate from the wedding cake to be saved for the anniversary layer. Find out what the policy is on the anniversary layer.
· What is the delivery process?

Some decorators will add a delivery and set-up fee. This fee will most likely vary due to the distance traveled. It's usually well worth the cost to have the cake delivered, if only for peace of mind.
· Is a deposit required?

Most custom wedding cake designers book their wedding dates 6 months to a year in advance. When you order that far in advance, most bakers will ask for a non-refundable deposit to guarantee your wedding date.
· How can I reduce the cost of the wedding cake?

Rather than have a large wedding cake to serve all of your guests, order a smaller wedding cake for display and a sheet cake to supplement the rest of the servings needed. You can order a sheet cake in the same flavor and have the caterer cut it in the back. No one will know the difference.
· When you do meet with your decorator, have an idea of what your budget is and what sort of cake you want. Bring color samples with you and also any pictures of designs that you like. Don't be afraid to ask questions.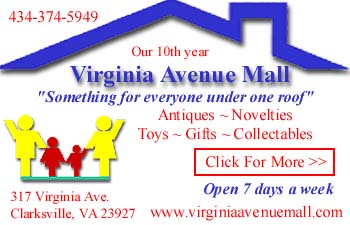 From Jackie Smoot - Creative Cake Shoppe
South Boston, VA
· Order your cake approximately 3-6 months out.
· Do a sampling of the cakes with a combination of cakes and icing.
· Pick a shop that offers choices and samplings.
· Always check final details 2 weeks prior to Wedding. Make sure in advance the directions, delivery times and writing on the cake will be correct.
---
From Wayne Fuller - W.A. Fuller Menswear/Tuxedo Rentals
Halifax, VA
· Make sure you do business with a rental company that is expert in measuring. This is critical to insure proper fit.
· If possible, arrange a test fit 2-3 days prior to the event.
---
From Linda Seamster - Hair Stylist - At Styles R Us Salon
South Boston, VA
· Wash your hair the day before the wedding instead of the day of the wedding. This allows your hair to hold curl and style better.
· Do a "practice run" ahead of time to be sure your hair will do what you want! Not all styles will work with all hair.
· Make sure your Stylist knows if you want decorations or flowers in your hair. Be sure to bring them with you or check with the shop to confirm they have what you want.
· Make sure you are not allergic to any flowers you have in mind or to the dyes, chemicals or shampoos the salon will be using.
· Should the entire Bridal Party want to have hair done at the same shop, arrange ahead to be sure they all can be accommodated in a timely fashion.
---
From Dianna Allen - Digital Perfections Photography
South Boston, VA
· Choose a Photographer Carefully! This is the one person who will capture "your" special day. These memories will last a lifetime through photography.
· Don't make the Photographer last on the list when factoring in cost. This is truly the only way for you to remember your day through the years. One of the most important decisions you will make.
· Bridal Party Size – Less is better! Fewer Attendants will allow you to focus on your wedding. Less things to go wrong = less stress.
· Choose a Local Photographer – This allows you to build a lifetime relationship with "Your" photographer. As your life begins, so do your memories as a "family".
· Allow more time for Photos between Ceremony and Wedding Reception. With more time, you can capture the relaxed, romantic shots. "The Wedding After Glow"
---
Discover Southside would like to thank the vendors for their valuable contributions and time spent sharing this information with us.

Frances S. White - Wedding Coordinator / Director
Barry Herndon - Herndon Limousine Service
Kitti Lightfoot - Kitti's Kakes
Wayne Fuller - W.A. Fuller Menswear/Tuxedo Rentals
Jackie Smoot - Creative Cake Shoppe
Thurstie L. Sherman - Timeless Traditions Boutique
Linda Seamster - At Styles R Us Salon
Dianna Allen - Digital Perfections Photography
You may view their ads and full information in the Bridal Marketplace as well as their display ads elsewhere in this issue.
For some additional tips you may like the following articles in this issue

Wedding Event Planning
Professional Wedding Photography
And for some tips from the Bride's point of view, read
Southside Brides
---