---
Professional Wedding Photography
---
Getting the most from your Wedding Photos
By William H. "Bill" Garrett, Cr. Photog., AFP
President, Virginia Professional Photographers Association
To insure a successful wedding, particularly where the photography is concerned, the potential wedding couple must get acquainted with their prospective photographer.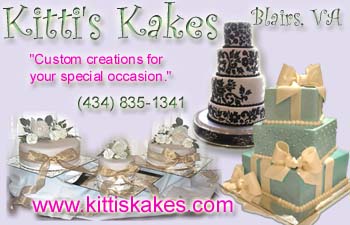 I encourage several meetings prior to the event in order to be thoroughly versed in the requirements of the wedding couple as well as the couples' confidence that the photographer has the knowledge and skill to provide the quality and type of photographs desired by them.
Many photographers discourage these meetings because of their idea that "time is money". They simply feel that they know all that is necessary before the said event and simply need to show up and start taking pictures. Frankly, I have an issue with this. With 2010 being my 40th year as a wedding photographer, I have seen and heard of many weddings where photographers arrived at the prescribed location with camera in hand and either simply tried to photograph everyone in sight doing everything, or even worse, arrived at the church and asked the bride or a member of her family, "What do you want me to take first?".
In my opinion, neither of these two scenarios is acceptable. First, for any photographer to try and photograph everyone doing everything is absolutely absurd. It is simply an impossible task; and only results in irritated guests, not to mention the wedding party, and certainly less than desirable photographs. Consequently, as the event progresses, irritability grows rampant and patience becomes almost nonexistent.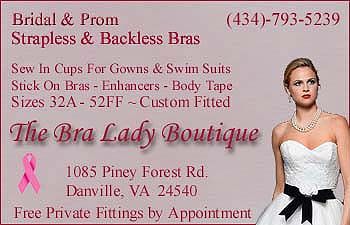 By the end of the event, most involved are "glad that's over", resulting in bad memories of what should have been a very pleasurable event. All of this has to have taken some toll on the photographs providing even more unpleasant memories that will linger for the duration of the wedding couple's married life.
By spending a little consultation time in the weeks before the wedding, many details pertaining to the photography of the wedding can be worked out well ahead of time eliminating needless frustration to the wedding party as well as the photographer. Undoubtedly, there are many photographs that need to be taken at virtually all weddings. For example, photographs such as the entire wedding party, the bride coming down the aisle and, of course, cutting the cake would be included. However, there are other photographs that are ever changing at all weddings. Relatives and their prospective relationships differ with each and every wedding. Many travel extensive distances in order to share in the joy of the event. This information can and needs to be shared before the scheduled event, so that all involved are in agreement as to whether these people should be photographed and when. As the seasoned professional photographer knows, he or she can only prepare by taking some time before the event to discuss this with the bride or bridal couple.
There is always the possibility of divorced and remarried parents on either side of both the bride and groom. There are always particular circumstances in these delicate scenarios and great care must be taken to insure that all photographic interests from both the bride and groom are addressed and confronted and that absolutely no one's feelings get hurt. If there are divorced and remarried parents on either side, I strongly recommend ample time be spent before the wedding discussing these issues in detail between both the bride and groom and the photographer. The wedding is no place to address this issue and failure to discuss these conceivable problems beforehand can create enormous unpleasantries, which should be avoided at all costs.
Another area needing detailed conversation is the "going away" photographs. Many weddings today see the bride throw her bouquet and the groom toss the garter indoors.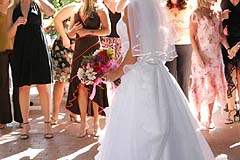 While I am not a personal advocate of this, sometimes weather dictates such, and therefore, there is no choice. However, when weather permits, an outdoor bouquet and garter toss is always best. There is plenty of space outdoors and if the photographer needs to back up his or her shooting position, there is generally room to do so. I have seen many brides throw a bouquet indoors, only to have it ricochet off the ceiling or, even worse, strike a ceiling light fixture resulting in no one being able to catch it. While the groom's garter toss doesn't require as much space, both events require equal care and should be in the same location. From the photographer's perspective, an indoor bouquet toss may require extremely wide-angle lenses in order to capture the bride, groom, garter, bouquet, and recipients due to the lack of necessary space. At this point, either the photograph is missed or another toss becomes necessary creating a very unnecessary delay. As we all know, any delay at a wedding causes problems. Sometimes there are uncontrollable occurrences that we must simply deal with; therefore, any and all efforts to thwart problems and delays are very much worth it in the long run. Therefore, take that extra step to insure a smooth and problem free wedding. A little extra time spent conversing before the scheduled event will certainly pay huge dividends later. The photographer, the bride and groom, the families and the entire wedding party will be appreciative of that extra effort. I guarantee it.
__________
William H. "Bill" Garrett, Cr. Photog., AFP
President, Virginia Professional Photographers Association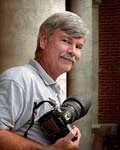 Having won several photographic awards from The Virginia Press Association, where photographic subjects are not always pleasant, Bill decided to pursue photography of a more pleasing nature and opened Garrett Studios, Ltd. in 1980. His business is described as twenty percent commercial and eighty percent portrait, with the portrait end being primarily weddings, seniors, and children.
Joining the VPPA in 2000, Bill earned his Associate Fellow of Photography in 2005. Bill joined the PPA in 2004 and earned his Craftsman Degree in 2008. Having a particular passion for teaching, he has taught photography at the community college level and is a regular PPA Super Monday instructor. Bill was the recipient of The Robert Opfer Scholarship in 2005 and is a two-time Governor of the Blue Ridge District.
An avid skeet shooter, Bill is a five time Virginia State Skeet Shooting Champion and has 71 first place awards in skeet shooting.
Visit his webiste at: www.garrettstudios.com
__________