---
Married on a Budget
---
What We Spent for a Wedding in 1982
By Brenda Hunter Snead
I have a copy of my 1982 tax return. The total wages are $15,000. That's $9,800 for me, and $4,200 for my husband. I chose to go to work after high school graduation, and that figure is my gross salary for the entire work year. My husband finished his college career in May of that year, and that is his gross salary for the remainder of that year.
I tell you that, so that you'll understand this. The year of our Lord, 1982, is the year we got married. We had "gone steady" in high school, broken up, and found new loves. We met again where I worked several years later.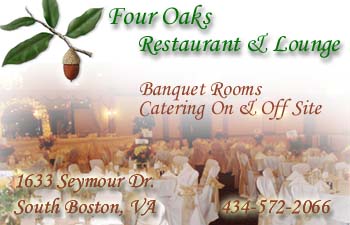 We went on our first date in February, were engaged in April, and married in July. From April until the end of May, I pored over bridal magazines. I turned down the corner of every page in some of those publications. This dress, that hair style, those flowers, the cake, shoes, "something blue", garters, limos, tuxedos, invitations, menus…..the list goes on and on.
I knew the place I would be married and the men who would preside. I had been attending, on at least a somewhat regular basis, the Baptist church in my hometown for my whole life. It boasted a beautifully large sanctuary, double aisles, a spacious altar, and a pipe organ. I didn't call on an out-of-town preacher to marry me. Our congregation was soon to retire a favorite, and also had a yet-to-be-ordained pastor who had been a member for many years.
When we set a date (easy to remember, my fiancée requested), I called on our pastor to make sure there weren't other brides eager to be married in that place on that day. There weren't, I was assured. BUT, the practice of this particular minister was to conduct a couple of short counseling sessions with the betrothed couple.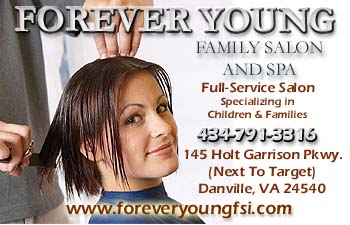 What if he uncovered something that would doom our marriage before it even began? He didn't, and we emerged as eager as ever to marry and make a life together.
Remember the year? 1982. Blood tests were scheduled, and except for a minor incident involving fainting, it was determined we weren't long lost cousins, or fated with some dire disease and the test results were handed over so that a license could be gotten. We went to the courthouse, produced the test results and our birth certificates, signed a few papers, and were told that the license would be sent directly to the Officiant.
Now was the time to have some fun! Those magazines! The ceremony! The reception! Inviting friends and family members to be our attendants! The excitement and the angst!
Oh, my! The budget! (See the first paragraph.)
I had been living on my own for a couple of years, and was proud that I didn't rely on my parents for anything. While I have no doubt my parents would have given me what they had to accomplish the wedding of some editor's dream, I was a grown woman. It never entered my mind to ask them for money.
And, so, here follows the total cost of my storybook wedding in 1982.
Rehearsal - $0 My fiancée's family hosted snacks in the church basement, and picked wildflowers from the roadside as decoration.
Wedding dress - $60 This was the cost of materials and patterns. Mother made my dress AND veil for me, and I still have them. (Didn't say I could still wear the dress!)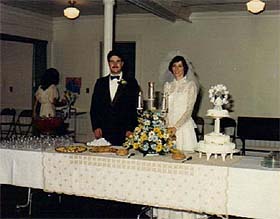 Cake - $40 Local bakery, yellow cake and white icing. I had to return the bride and groom topper.
Invitations - $30 for 100 with envelopes. Local print shop. No RSVP, no raised letters, no little tissue paper inserts. An announcement and blanket invitation was also printed in the church bulletin for several Sundays.
Fresh flowers - $110 My best friend's family-owned florist. Bouquets, boutonnieres, corsages, altar décor, table arrangements were all included.
Reception - $20 Church basement. The money bought ingredients for the punch (no alcohol in this Baptist church basement!) Various friends and family members provided munchies as a gift to us.
Photography - $60 One 12 x something bridal portrait, unframed, and an album of pre-, post- and reception shots in 4x6 size.
Attendants gifts - $50. That's for four bridesmaids and four groomsmen.
Groom's tux rental - $28
Honeymoon - $200 for an efficiency apartment in a little hotel at the beach for three nights.
Done the math yet? Total cost was just at $600.
I know. You have questions. There were no hotel bills for out-of-town guests. They stayed with family members or paid for their own. My bridesmaids paid for their own dresses (JC Penney catalogue, $39 each). The groomsmen rented their own tuxedos. We gave the preacher an envelope with $20 inside, and he gave it back. He said we needed it more than he did. There was no limo ride because the entire ceremony and reception was in one place. We left the church in a pickup truck with no air conditioning on our way to the beach (on the 17th day of July…I hear a record temperature was set that day).
I don't remember who caught the bouquet or garter,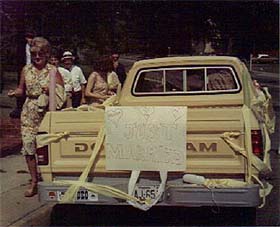 I don't know who poured the whole box of rice down the neck of the shirt my new husband was wearing, but I do remember leaving a trail of toilet paper through town and stopping to sweep rice from the truck and the husband, and clean the windows of soap-written good wishes. Most of all, I remember the minimal investment, and maximum FUN, in what was a 23 year marriage that made it, all too soon, "until death do us part".
No matter the cost, no matter the simplicity or the extravagance, this is what every wedding ceremony should accomplish.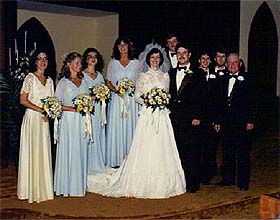 __________
Brenda Snead is a lifelong resident of Halifax County.
__________